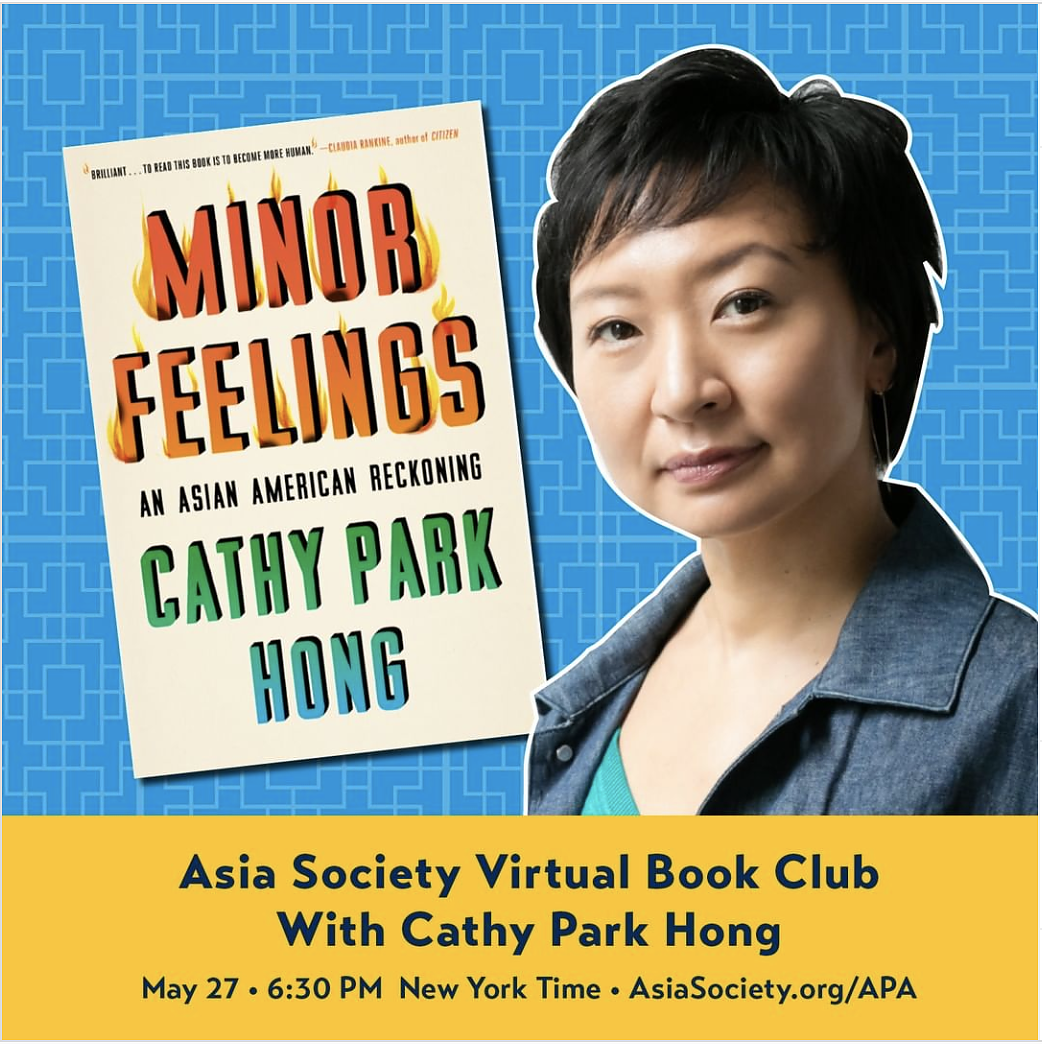 Panel Discussion/Talk
Asia Society Virtual Book Club: Cathy Park Hong
Wednesday, May 27, 2020
6:30 – 8PM
Join Asia Society for their special virtual book club led by author Cathy Park Hong (@cathyparkhong) to discuss her new book, Minor Feelings: An Asian American Reckoning, a ruthlessly honest, humorous, and utterly original exploration of Asian American consciousness and the struggle to be human.
Gather with others online to reflect, discuss, and connect after diving into "Minor Feelings". This event will start with an introduction from Hong, followed by discussion in smaller groups of book club participants and closed with a Q&A with the author.
REGISTER HERE: https://asiasociety.zoom.us/meeting/register/tJAqcemupz4oE9LVXKEhElXNwdh7c3DLq2Xg
Make sure you select "book club partnership organization" in the membership category and list A4 in the blank!