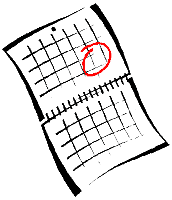 Artist Talk: Iranian Visual Artist Mahmoud Hamadani
Wednesday, January 28, 2015
7 – 9PM
Artist Talk with Mahmoud Hamadani
The Alwan Artists Talk are a series of conversations and an occasion that aims to bring attention to the work of Middle Eastern artists. This January, Alwan is pleased to present esteemed Iranian visual artist Mahmoud Hamadani in an evening of discussion and exposition of his delicate and monochromatic ink drawings. Mahmoud Hamadani produces minimalist works that explore art's ability to manifest existential pursuits. Hamadani produces series that engage a meditative and visual rhythm that draw inspiration from the numerical Fibonacci sequence in addition to ancient Persian poetry and traditional Chinese painting.
Suggested Contribution General Admission $10 | Students and Seniors $5
Doors open at 6:30pm
BIO By and large, Mahmoud Hamadani's artwork is characterized by a minimal, black-and-white aesthetic. Hamadani, who was born in Iran, in 1958, and currently lives and works in New York, arrived at his artistic career rather late in life. After earning his undergraduate degree in mathematics, Hamadani worked in a related field for several years before pursuing a master's in public administration from the Kennedy School of Government at Harvard University. This lead to a position as a political advisor with the United Nations in Afghanistan, a career he has since sidelined. Hamadani has been exhibiting his art since the early 2000s, gaining recognition for abstract illustrations that suggest natural occurrences, environments, and visual narratives.
Hamadani's work has been shown in galleries and institutions in both the United States and in Europe, most notably at the New Museum of Contemporary Art in New York and the British Museum in London, where his work is also included in the permanent collection.
Organized by
Alwan for the Arts
Contact
sophie.couche@gmail.com