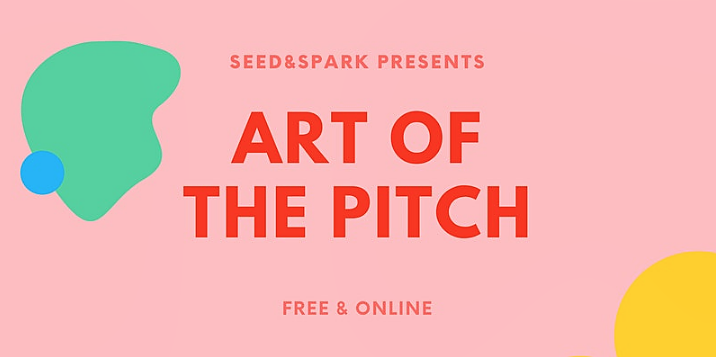 Workshop
Art of the Pitch
Thursday, October 15, 2020
4 – 5:30PM
Thinking about making a movie or show? Great! We wanna watch it. But first, how are you going to pitch it to the people who will help get it off the ground?
We've got answers through our Art of the Pitch workshop.
This workshop is about connecting what you really want to do with your career - that big, hairy, audacious goal - with the steps it takes to get there, and how you have to be prepared to pitch to different constituents along the way.
This workshop expands on the pitching section of our Crowdfunding workshop to covering various conditions for pitching during your independent creative career.
About Film Impact Georgia
Film Impact Georgia dedicates itself to empowering individuals in the film and television industry by nurturing community leaders, advocating for the underrepresented, and inspiring change both locally and throughout the state. With a diversity pledge, FIG works to break down the socioeconomic barriers of entry into film and television for Georgia Residents.
About NYFA
New York Foundation for the Arts (NYFA) is a nonprofit service organization that empowers working artists and emerging arts organizations across all disciplines at critical stages in their creative lives and professional/organizational development. NYFA's Fiscal Sponsorship program supports artists by providing the tools to develop creative projects, build organizations, and craft sustainable careers.
About Alliance of Women Directors
Alliance of Women Directors is a non-profit, inclusive collective of professional women-identifying and gender non-conforming directors who have joined together for career advancement and to address the issues of inequality in the entertainment industry. Focused on education and professional support for members in the form of hands-on craft enrichment and mentorship, AWD is tireless in its advocacy efforts to increase opportunities for all.
About Austin Action Fest
Austin Action Fest is "Where The Action Is". The Austin Action Fest & Market is dedicated to bringing you the best action and stunt heavy projects from around the world. There's plenty of kickin, stabbin chasin and jabbin here! Whether you are an action fan, producer or distributor, this is the place to be.