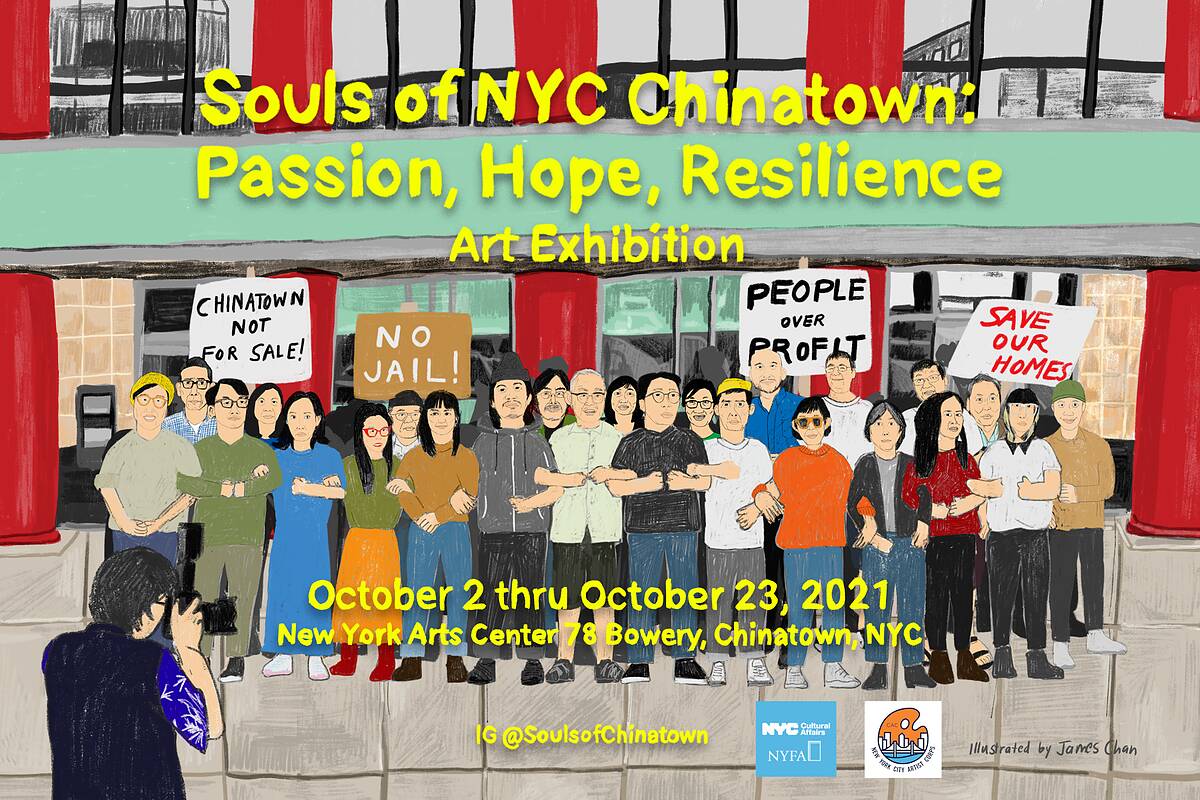 City Artist Corps
"Souls of NYC Chinatown: Passion, Hope, Resilience" art exhibition
October 2 – October 23, 2021
2 – 6PM
Opening Reception is Saturday, October 2, 2021, 2-6 pm.
Exhibition thru 10/23 (Fri 3-6pm, Sat-Sun 12-6pm, Mon-Thur by appointment at soulsofchinatown@gmail.com)
This is an art exhibition of 15 local artists to highlight the people who dedicate their lives to serving the Chinatown community. It also celebrates the everyday folks who strive for a better life despite extraordinary challenges.
The people recognized in the exhibition are passionate about the survival of other members of the Chinese community, because their vision places community over self gains. We celebrate late professor Peter Kwong, late photographer Corky Lee, Judge Doris Ling-Cohan, dancers and choreographer H.T. Chen and Dian Dong, and others.
We, as artists, join together in the hopes that through unity, we as a community of residents, workers, small building owners and businesses, and Chinatown-is-our-second-home enthusiasts will come out on the other side of the pandemic better and stronger.
Participating artists are:
Tomie Arai (Godzilla)
James Chan
Louis Chan
Edward Cheng
Arlan Huang (Godzilla)
Bonita Lei
Lanny Li
Mei Lum (WOW Project)
Elim Mak
Cindy Trinh
Alvin Tsang
Siyan Wong
Betty Yu
Shaoyi Zhang
David Zheng
Registration required for opening at Eventbrite.
Note: We will be requiring mask wearing at all times and proof of vaccination to enter the gallery space. Please wear your mask properly and have your vaccination card ready. Thank you for keeping us healthy and safe!
Follow us on Instagram @soulsofchinatown