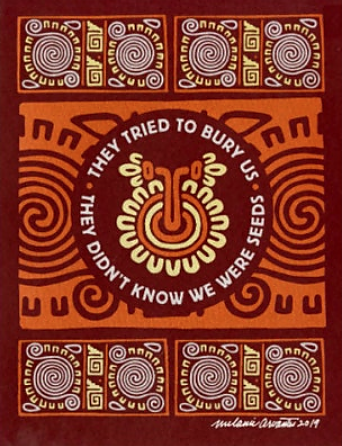 Panel Discussion/Talk
Activating the Cultural Power of a Movement
Friday, October 9, 2020
4 – 5:30PM
The US Department of Arts and Culture, Arts & Democracy, and Naturally Occurring Cultural Districts NY (NOCD-NY) present:
Activating the Cultural Power of a Movement
In the lead up to the 2020 election, we are now, more than ever, aware of how important every person's vote is. Artists, cultural organizers and activists are critical ingredients in protecting our right to vote. In order to galvanize a mass movement and to truly enact our visions post-election, we must help build the power of our movement-building partners. These groups are essential to keeping the progressive momentum alive!
Join this conversation on October 9th for a webinar with inspiring, movement based organizations across the country. Leaders from racial justice, environmental justice, immigrant rights and economic justice groups will share best practices, lessons learned, and strategies for building cultural and movement power together, as we begin to understand our own role in building power and creating change.