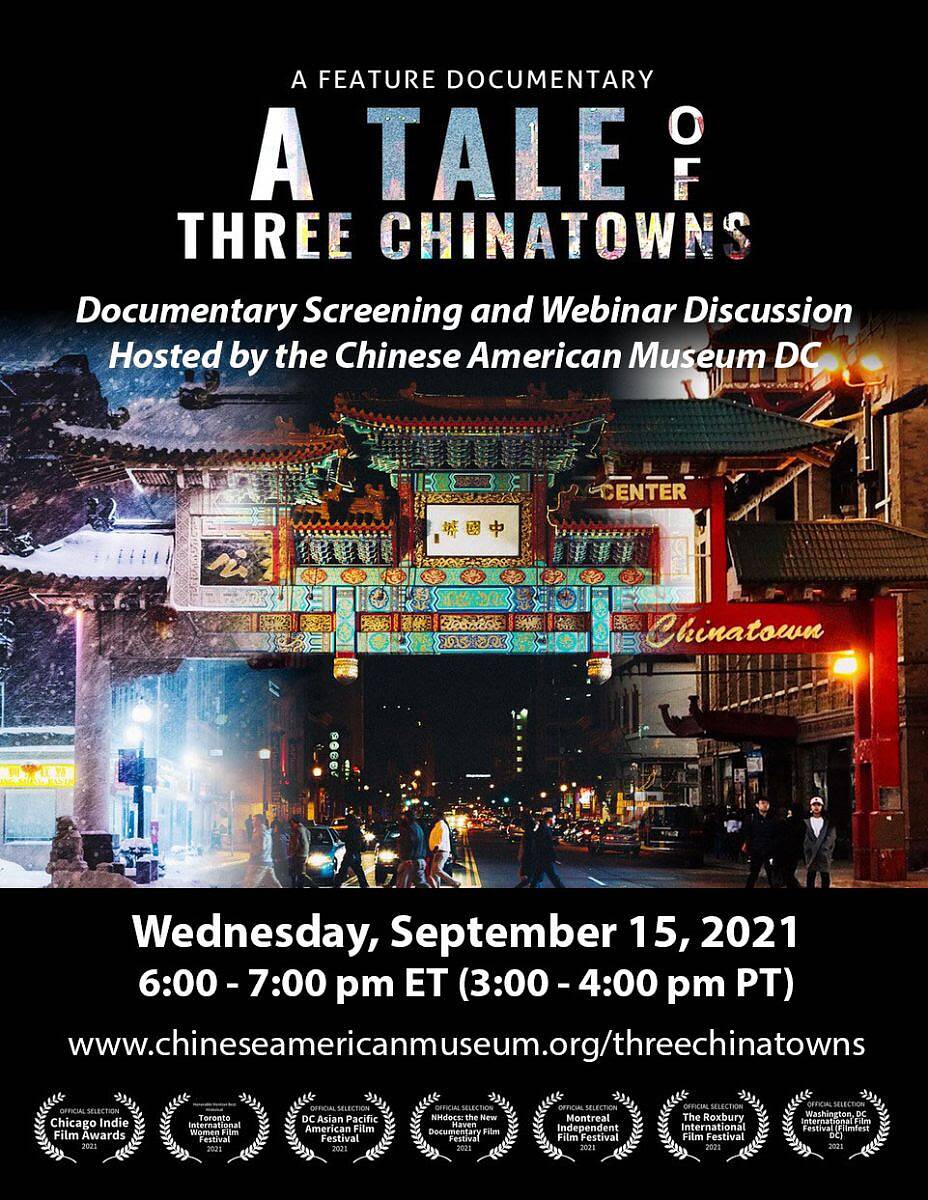 Screening
A Tale of Three Chinatowns
Wednesday, September 15, 2021
6 – 7PM
Join the Chinese American Museum DC on Wednesday, September 15, 2021, 6:00-7:00 pm ET (3-4 pm PT) for an online webinar discussion of Tiger Sisters Production, A Tale of Three Chinatowns.
Specifically examining Chinatowns in three American cities, Washington D.C., Chicago, and Boston, this feature-length documentary looks at the forces altering each community and the challenges that go with them. The film presents the current pressing topic of urban development and gentrification through the eyes of those on the frontlines.
Documentary Executive Producers, Penny Lee and Lisa Mao will be joined by a panel of representatives from the Chinatown communities highlighted to further explore topics of the film. Moderator, Ted Gong is the Director of the 1882 Foundation located in Washington DC's Chinatown; a non-profit which broadens public understanding of the history of Chinese in America through programs to preserve oral histories and sites, conduct teacher workshops and curriculum, and build collaborations and best practices among APA museums and public educators. Ben Lau is the Executive Director of the Chinese American Museum of Chicago (CAMOC), the only Chinese American museum in the Midwest serving the community through public programs, exhibitions, and community engagement. Lydia Lowe is Director of the Chinatown Community Land Trust, which works to stabilize Boston Chinatown through community control of land, development without displacement, permanently affordable housing, and shared neighborhood spaces.
All registrants will receive a Vimeo link to screen the feature film prior to the webinar discussion.