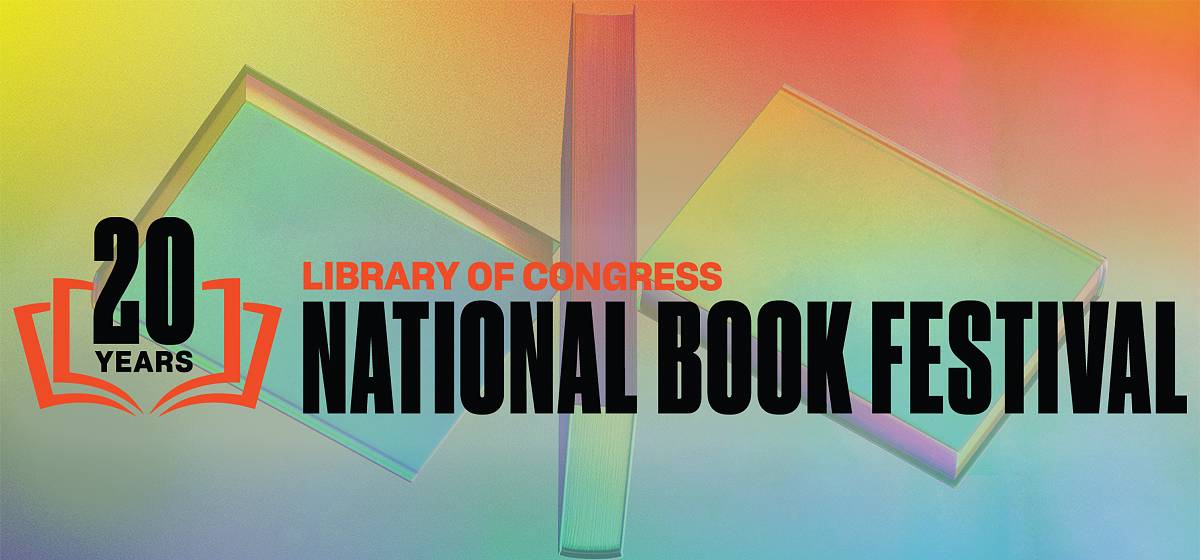 Fair or Festival
2020 National Book Festival
September 25 – September 27, 2020
12AM
The 20th annual Library of Congress National Book Festival will be held online Sept. 25-27.
Author "Stages"
Although the National Book Festival will not be held in a physical space, virtual author "stages," like the author stages at past festivals, will accommodate the more than 120 authors, poets and illustrators participating in this year's event.
Authors will make presentations on the following stages:
Children
Teens
Family, Food & Field
Fiction
Genre Fiction
History & Biography sponsored by Wells Fargo
Poetry & Prose sponsored by National Endowment for the Arts
Science
Understanding Our World
National Book Festival Television Special
PBS stations will broadcast "The Library of Congress National Book Festival: - Celebrating American Ingenuity," a two-hour program featuring some of the nation's most renowned authors and literary voices, on Sunday, Sept. 27, 6-8 p.m. ET/PT (check local listings). The television special will be hosted by Hoda Kotb of NBC News' "TODAY." It will also be available for on-demand streaming online and through the PBS app. To create the broadcast, the Library collaborated with PBS Books, a national programming initiative produced by Detroit Public Television.
In this powerful and inspiring program, a thrilling diversity of best-selling authors join thousands of book lovers across the country to celebrate American ingenuity — what it means to them, how it fires their minds and imaginations and why books are so important to us in these times. The 2020 National Book Festival broadcast will feature a variety of presentations and interviews by two dozen of the nation's most beloved literary voices, all brimming with insight as they welcome us into their work spaces to give us a glimpse of their minds and hearts. Read more about the program
Accessibility
All videos are presented with captioning.