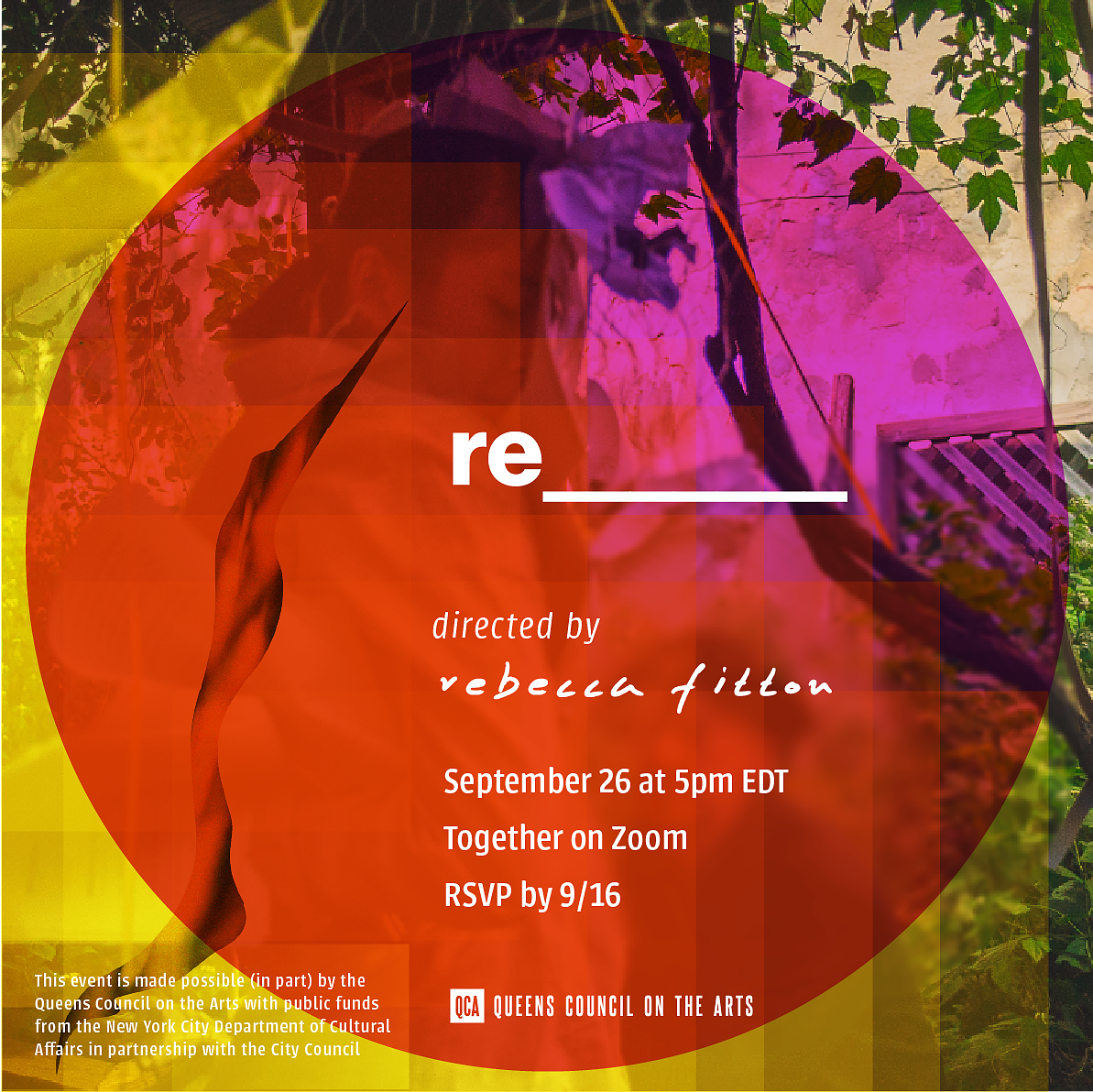 Performance
re_______
Saturday, September 26, 2020

What is the map of your history?
re_______ is the culmination (for now) of my explorations of the intersection between place and Asian American identity.
re_______ is two films collectively made from historical and performance research.
re_______ is a zine by and for the Asian American community.
re_______ is a live performance.
re_______ is a moment for digestion and meditation.
I am calling us together into a digital, multi-room performance.
re_______
September 26, 2020 // 5pmEDT
Together on Zoom
RSVP by September 16 to join
Attendees will receive a small home-delivered package to be opened during the performance. Please RSVP as soon as possible. Space is limited!
Suggested $5 ticket cost (Venmo: @R_Fitton / Zelle: fitton.rebeccak@gmail.com)
Directed by Rebecca Fitton
In collaboration with Naomi Saito, Sarah Chien, Ube Halaya, Veronica Jiao, Kim Savarino, Yidan Zeng
Facilitated by June Cheung and Ami Tamar-Santo Scherson
Carried by Brooke Rucker, Atiya Dorsey, Jazmin Vergara, Kate Williams
This work is made possible, in part, by the Queens Council on the Arts with public funds from the New York City Department of Cultural Affairs in partnership with the City Council.
The work was developed a variety of spaces/organizations including LEIMAY's Subsidized Fellowship at Cave, Hemispheric Institute's EMERGENYC program, Current Showcase, LiVEART.US at the Queens Museum, para\el performance space, and Performance is Alive.
Zine & image design by FAILSPACE