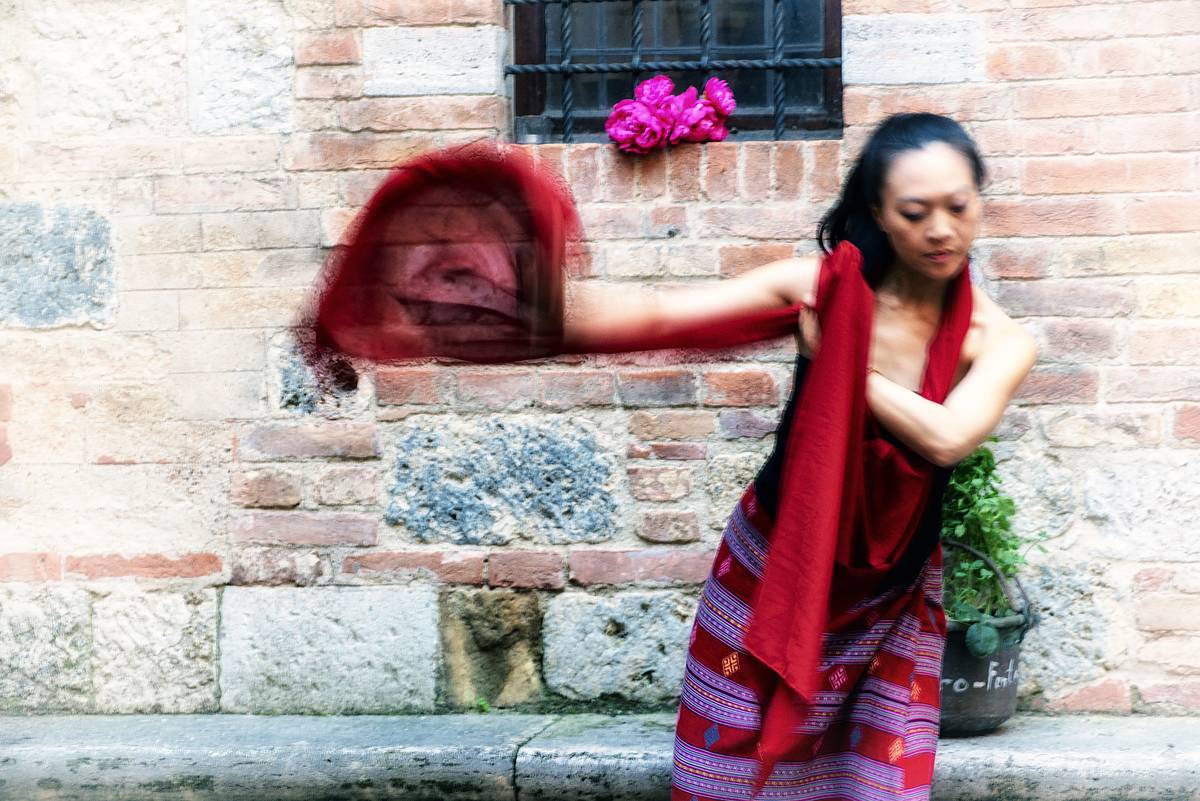 Concert
ZERO GRASSES: Workshop & Concert by Vocalist/Multi-Instrumentalist/Composer Jen Shyu
Friday, December 13, 2019
8 – 9:30PM
CRS (Center for Remembering & Sharing) presents CROSSING BOUNDARIES Concert Series Vol. 11: ZERO GRASSES, curated, created and performed by Steinway Artist, Guggenheim Fellow and USA Fellow JEN SHYU (photo by Caterina Di Perri).
This powerful autobiographical work arose out of an intense period of self-reflection following the sudden death of JEN SHYU's father and a visit to a fertility clinic. Effortlessly weaving together music, monologue and video projection, SHYU traces the threads of her life to explore the painful terrain of expectation, ambition, longing and love.
Commissioned by John Zorn and premiered Oct 30 at National Sawdust, ZERO GRASSES reunites SHYU with Romanian director Alexandru Mihail, who also directed her acclaimed one-woman show Nine Doors, which premiered at National Sawdust in 2017 and was reprised at last year's Resonant Bodies Festival. This piano for this concert is being provided with generous support by Steinway.
ZERO GRASSES will be preceded by a video fieldwork presentation plus a short participatory intermedia workshop for the audience (scheduled for 6:30 pm) before the performance, which will begin at 8 pm.
In honor of Jen's father, and in partnership with WEARTH, for every ticket sold to this performance, a tree will be planted in the Tsu Pin Shyu | 徐澤濱 Forest in a conserved forest in Saskatchewan, Canada.