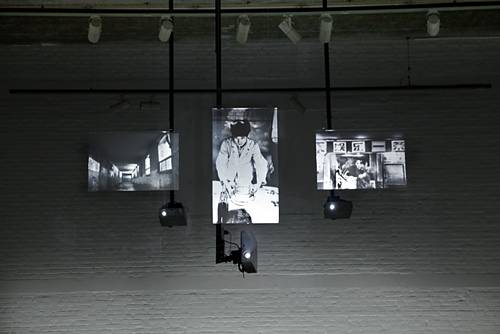 Yu Lik Wai: It's a Bright Guilty World
October 15 – November 8, 2015
11 – 6PM
Yu Lik Wai: It's A Bright Guilty World, co-presented by WhiteBox, will feature a recent series of photographic prints, and a 3-channel video holographic installation titled Flux (2008) by the Hong Kong-born, Beijing-based artist, who has collaborated with directors Jia Zhangke, Ann Hui, and Lou Ye, among others. His feature films include Neon Goddesses (1996), Love Will Tear Us Apart (1999) and Plastic City (2008).
Born in 1966, Yu Lik Wai is a Chinese filmmaker and photographer who lives and works in Beijing. His directorial feature films includeLove Will Tear Us Apart (1999, in competition Cannes Film Festival),All Tomorrow's Parties (2003, Cannes Film Festival Un Certain Regard) and Plastic City (2008, in competition Venice Film Festival). During his 18-year career as a cinematographer, he has shot all of Jia Zhangke's films to date, and has worked with Ann Hui and Lou Ye, amongst others. Yu was awarded numerous international prizes, including: Best Cinematography, Los Angeles Film Critics Association Award (2008), Best Cinematography, Las Palmas de Gran Canaria International Film Festival (2004). Yu's photographs are in the permanent collection of M+, the new museum for visual culture in Hong Kong, and the Tokyo Metropolitan Museum of Photography.
The exhibition is curated by Herb Tam, Curator and Director of Exhibitions at MOCA, and Juan Puntes, Artistic Director at WhiteBox.
Organized by
a4 - Network Admin