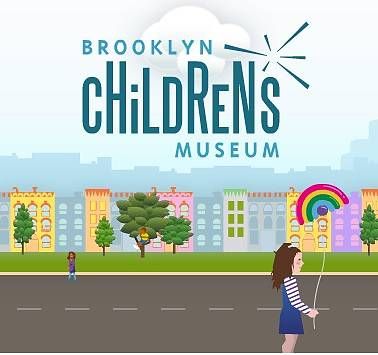 Heart and Seoul: Brooklyn Children's Museum
October 15, 2015 – January 3, 2016
All Day
Beginning October 3, the Brooklyn Children's Museum, a leader in early childhood education, will ride "Hallyu" (the Korean Wave) with the debut of a brand new exhibit that digs right into the heart and soul of the culture. Heart and Seoul: Growing Up in Korea aims to bring modern-day South Korea to New York.
In Heart and Seoul: Growing Up in Korea, five modern-day Korean kids will open their hearts and invite you to take an intimate look into their lives through their diverse interests, customs and ambitions, including their love of K-Pop and Korean cuisine, their habit of texting to communicate, and even their dreams of being accepted into a good college.
Heart and Seoul: Growing Up in Korea will immerse you in learning experiences which build your understanding of Korean culture to see the differences and similarities between your life and the lives of Korean people. The exhibit is broken down into the following areas:
KOREA PLAZA: "Hang out" with Korean kids and "text" them questions about what life is like in Seoul. Visit historical and famous sites on an interactive multi-user touch table. Then, launch a kite to "fly away the bad luck."
KOREA K-POP STARS STUDIO: Take the stage of the K-Pop TV studio and watch yourself "perform" with K-Pop stars in front of a 75" TV screen.
ANIMATION STUDIO: Check out a stop-motion animation station and draw an animated story.
TAEKWONDO STUDIO: Kick, punch and block as you match your moves to Korean children who are experts in this martial art based on 2000-year-old ancient techniques.
RESTAURANT: From Kimchi to Korean BBQ, dine in at this authentic Korean restaurant or take on the role of restaurant owner and watch your business boom.
APARTMENT: Experience preparations, games and customs for Seollal (Lunar New Year). Try on a hanbok and learn to do the traditional bow, put on a traditional dress, "taste" New Years' foods such as tteokguk (rice cake soup), or play yut nori by throwing sticks and moving tokens around a game board.
CLASSROOM: Learn how to speak and write Hangul. Listen to folktales and play the janggu and buk, traditional drums.
HANOK GUEST HOUSE: The Jesa Table is a place where Koreans bow in respect to honor their ancestors.
Organized by
a4 - Network Admin