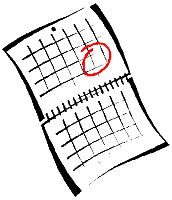 Writer-Producer Speed Date
Sunday, July 27, 2014
6:30 – 7PM
Theater Resources Unlimited (TRU) invites writers to meet more than eleven real producers face-to-face at the Writer-Producer Speed Date: The Art of the Pitch on Sunday, July 27, 2014 at 5:30pm and 6:30pm at The Players Theatre, 115 MacDougal Street, 3rd Floor NYC. The deadline to apply is Saturday, July 19, 2014. If accepted, the cost to participate is $75 ($65 for TRU members). For more information and an application, visit http://www.truonline.org/WriterSpeedDateJuly14.htm.
As part of its dedication to educating and supporting the community of theater artists, TRU once again offers a unique opportunity for writers to meet, pitch their work and receive valuable feedback from eleven real commercial and independent producers.
The selected writers will have the opportunity to pitch to eleven producers, from both the commercial and not-for-profit worlds, and up to eleven aspiring producers from TRU's Producer Development program. The objective of the evening is to provide writers an opportunity to develop their pitching skills as well as develop relationships with participating producers. To help with preparation, writers will receive coaching from experts prior to pitching.
Producers include Patrick Blake - Off-Bway (Bedlam Theater Hamlet/St. Joan, Play Dead, The Exonerated, In the Continuum); R. Erin Craig/La Vie Productions; Jane Dubin - Broadway (Peter & the Starcatcher, Ann); off-Broadway (The 39 Steps, Groundswell); David Elliot - Broadway (Vanya & Sonia & Masha & Spike) off-Broadway (Bedlam Theater Hamlet/St. Joan, In the Continuum); David Garfinkle - (unconfirmed) - Broadway producer (A Gentleman's Guide…, Spider-Man, Ghost the musical); Ed Gaynes - (Cougar the musical, Zero Hour, Black Angels Over Tuskegee, Fried Chicken and Latkes), theater owner St. Luke's, Actors Temple;John Lant - Producing Artistic Director of Write Act Eastside and Times Square Arts Centre in New York; Michael Leland - indie producer/director; Markus Potter - producing artistic director NewYorkRep; Ron Simons/SimonSays Entertainment - Broadway producer (A Gentleman's Guide…, Vanya & Sonia & Masha & Spike, Porgy & Bess, all black Streetcar Named Desire); Daryl Sledge, off-Broadway producer (Fried Chicken & Latkes); Shela Xoregos, artistic director Xoregos Performing Company.
Tags
Organized by
Michelle Tabnick Communications