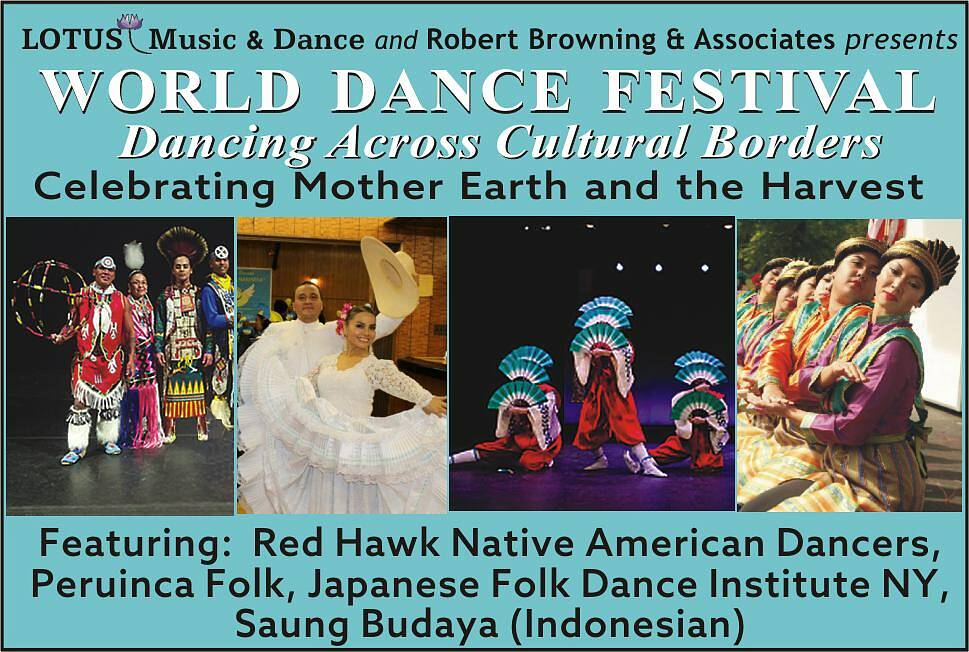 Performance
World Dance Festival: Dancing Across Cultural Borders
Sunday, November 21, 2021
4 – 6PM
This exciting dance festival, now in its fifth edition, is a celebration of Mother Earth and the harvest with traditional dance from Asia and the Americas.
Featured are the Red Hawk Native American Dancers, performing dances from various nations; Peruinca Folk, presenting dances dedicated to the Peruvian ancestors, the Incas; the Japanese Folk Dance Institute of New York, which aims to preserve the authentic folk dances of Japan; and Saung Budaya, which has become a vital part of the Indonesian community culture in New York with its dances spanning the Indonesian archipelago.
In addition to colorful and dynamic performances, the program will include an artist Q+A and audience participation.