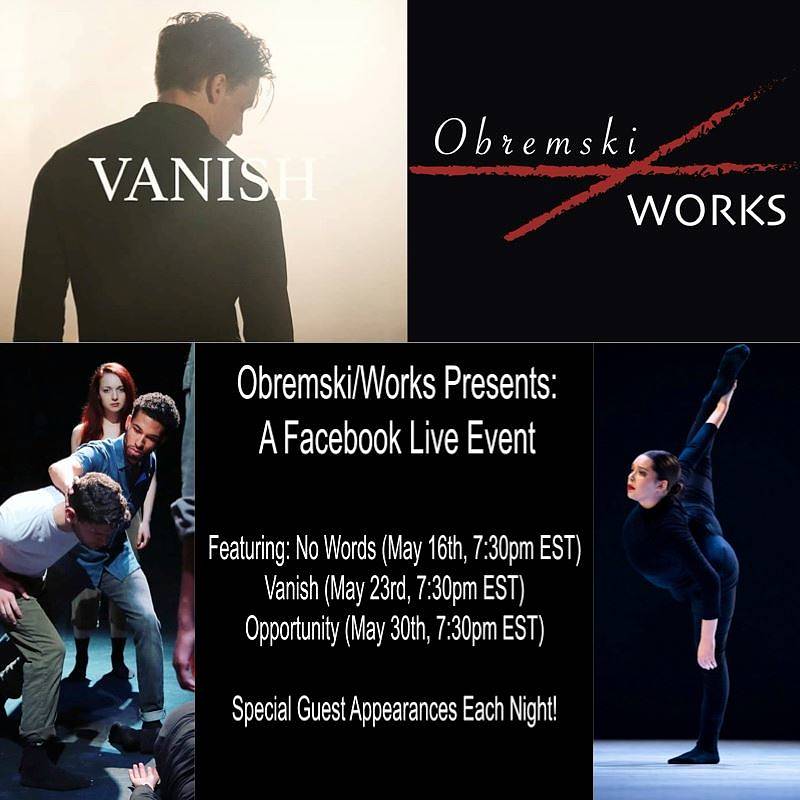 Panel Discussion/Talk
"Vanish" Screening and Discussion
Saturday, May 23, 2020
7 – 9PM
An Obremski/Works Facebook Live Event!
Obremski/Works invites you to this behind-the-scenes look into the making of "Vanish" to showcase the powerful possibilities of collaborative communities through dance films.
On Saturday, May 23rd at 7:30 EST, Obremski/Works will be screening "Vanish", a recently released dance film in collaboration and commissioned by Brigham Young University's Contemporary Dance Theatre, through this Facebook Live event!
Joining Founder and Artistic Director Jesse Obremski will be special guests for a pre-showing and post-showing discussion.
–
"Vanish", had it's live version's world premiere in February 2020 and the dance film was released in April 2020. It has been mentioned that "Vanish" leaves "…the audience humbled for having been on this journey.".