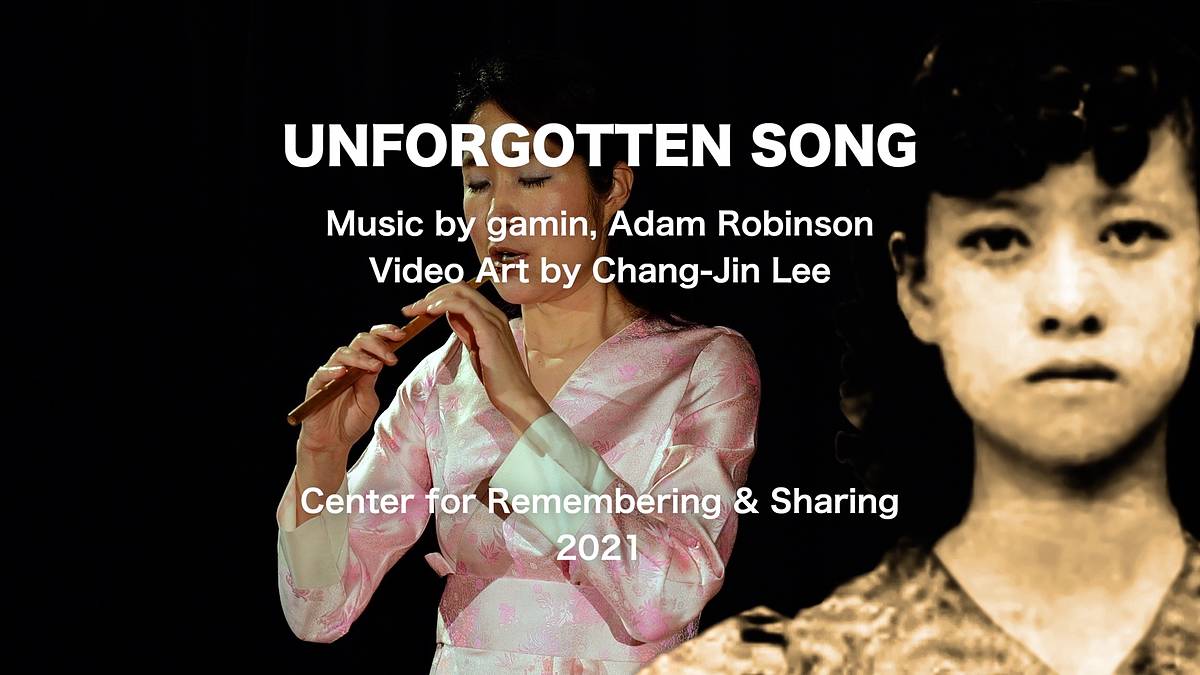 Concert
Unforgotten Song
Friday, July 9, 2021
7 – 8PM
gamin created "Unforgotten Song," a music and multi-media work, commemorates the anguish of the Comfort Women, local women enslaved throughout Japan-occupied East Asia, 1932-1945. Inspired by artist Chang-Jin Lee's recordings and exhibition, this tribute is intended to include all women who are and have been victims of sexual violence and exploitation. These songs of our strong and resilient Mothers and Grandmothers must be "unforgotten" to inspire, the following generations of women and men.
At its heart, the concert transforms archived songs sung by survivors into tales of resilience, courage, and strength in the face of suffering and injustice. In poignant irony, gamin's composition results in a beautiful yet heart-breaking paean not only for victims in the past but also for all women who are deeply suffering from injustice in the world.
CROSSING BOUNDARIES is a performance series devoted to creating unforgettable art experiences that dissolve boundaries between performers and audiences, traditional and new music, and the local and the global, bringing people together and promoting the awareness that we each possess a limitless creativity inside us. CROSSING BOUNDARIES is produced by CRS (Center for Remembering & Sharing), a healing and arts center founded in 2004 by artists Yasuko Kasaki and Christopher Pelham and located in NYC. https://www.crsny.org
CROSSING BOUNDARIES is made possible in part with public funds from Creative Engagement, supported by the New York City Department of Cultural Affairs in partnership with the City Council and the New York State Council on the Arts with the support of Governor Andrew Cuomo and administered by LMCC. LMCC empowers artists by providing them with networks, resources, and support, to create vibrant, sustainable communities in Manhattan and beyond.
This virtual performance will be co-presented by AAARI(Asian American/Asian Research Istitute-City University of New York)