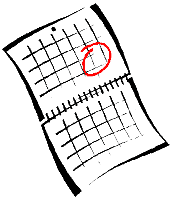 TRU VOICES New Plays Reading Series - Submission Deadline: 1/21
December 14, 2017 – January 21, 2018
All Day
Theater Resources Unlimited (TRU) is seeking submissions for a New Plays Reading Series in 2018 that will consist of two or three new works presented on consecutive Monday evenings in Manhattan. Application and guidelines are available at https://truonline.org/2018-play-guidelines/.
Created to nurture producers as well as writers, TRU VOICES seeks producer-driven projects, and also matches writers with producers. Each reading is followed by a "Dollars and Sense" panel discussion with prominent New York producers, general managers and artistic directors focusing on potential venues, marketing and budgeting of the work. The purpose of the series is to help develop new plays, help producers develop the skills needed to produce new works, and foster the producer-writer relationship for future development beyond the series.
According to TRU Literary Manager Cate Cammarata, "The TRU Voices Reading Series has been a recognized path of new play development. I am proud of our success in finding engaging new work and giving writers a crucial stepping-stone to productions in festivals (About Face NYMF 2008, OPA! MITF 2008, Volleygirls NYMF 2013, Appendage in the First Irish Festival 2016), regional theaters (Saint Heaven at Stamford Center for the Performing Arts 2006 and The Village Theater 2008, Hell Hole Honeys Alleyway Theatre 2010, Meester Amerika Garage Theater 2009, The Forgetting Curve Bridge Repertory Theater of Boston 2014, My Life is a Musical Bay Street Theater 2015), and Off-Broadway (The Great American Trailer Park Musical 2005, Taxi to Jannah 2003, Missives 2006, Pied-A-Terre 2007, The Assignment 2017, Echoes of Octavia due 2018). Radio Galaxy from the 2017 TRU Plays Series is currently under option by a commercial producer who was on the industry talkback panel."
Theater companies and independent producers are invited to submit new work. TRU will provide the financial and physical resources for a developmental reading. Writers are invited to submit, and are strongly encouraged to find an experienced sponsoring producer for their work (although they may submit without a producer and TRU will try to find one if the show makes it to finals).
TRU seeks a diversity of works, commercial as well as experimental or "non-traditional" (e.g. exhibiting non-linear structure, experimental format, unconventional themes, etc.), and shows with multi-racial significance, subject matter and/or cast. Minority playwrights will be given special consideration. Works may be as short as 75 minutes with no maximum length. However, you must be able to present in less than 90 minutes, with no more than 12 actors (doubling is acceptable).
For more submission details, visit https://truonline.org/2018-play-guidelines/.
Tags
Organized by
Michelle Tabnick Communications