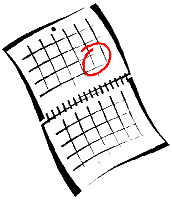 TRU Producer Boot Camp: Essentials of Successful Self-Producing
Saturday, September 24, 2016
12 – 4:30PM
Theater Resources Unlimited (TRU) presents their annual TRU Producer Boot Camp: Essentials of Successful Self-Producing on September 24, 2016 from noon to 4:30pm at the Desotelle NuBox Theatret, 300 W. 43rd Street, 3rd floor. Sub-titled "So Many Hats, Just One Head!" this ground-breaking half-day workshop offers an overview of the skills needed specifically by artists who self-produce. For more details and to register visit http://truonline.org/events/essentials-of-self-producing/.
TRU executive director Bob Ost, a self-producing artist himself, was inspired to create a basic course because "I met so many people at TRU who told me they wished they had found us before they produced themselves – they feel they could have saved so much money and wasted effort." He adds "Self-producing is complicated and requires not only producing skills but self-knowledge and a psychological head-set that is unique in order for you to be successful. You have to learn to think beyond the artist's point of view."
This workshop will look at how artists can successfully take on the challenging role of producer to generate their own opportunities. The ones who are most successful have to master a range of business skills, don a variety of hats and learn to be an expert juggler. "I'm just an artist" no longer cuts it when you make the move from page to paying audience. Learn to view your creative work from a business perspective, understand the need to think differently and make smarter choices, not only now but for the future of your show, and your brand. It all seems a little overwhelming at times, but we will break it down into easily digestible bites. When you know what you're doing, it can actually be fun and fulfilling.
Faculty for the inception of this workshop will include a quintet of highly successful self-producers: actor-writer-producer Karen Eterovich, who has toured the US and Europe with one-woman shows about Aphra Behn and Jane Austen; writer-producer Dorothy Marcic whose musical SISTAS has played off-Broadway for five years, and whose previous show Respect has played in 44 cities; writer-director-producer Nancy Holson who spans the worlds of commercial live theater, corporate theater and television with the Emmy Award winning The News in Revue, off-Broadway's Bush Wars and the touring Ludwig Live!; and Jay Michaels/Jay Michaels Arts & Entertainment, producer/director, educator, and entrepreneur in the marketing, promotion, and public relations fields.
For more information about TRU membership and programs, visit www.truonline.org or call (212) 714-7628.
Tags
Organized by
Michelle Tabnick Communications