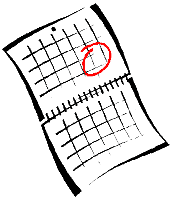 TRU presents Winning Ways: The True Meaning of Theater Awards
Tuesday, November 18, 2014
7 – 9:30PM
Theater Resources Unlimited (TRU) presents the November panel, Winning Ways:
The True Meaning of Theater Awards on Tuesday, November 18, 2014 at 7:30pm at The Players Theatre, 115 MacDougal Street, 3rd Floor Loft Theatre, NYC. Doors open at 7pm for networking and refreshments, the events starts at 7:30pm.
Hear from Isa Goldberg, president of the Drama Desk; Michael Feingold, critic and chairman of the Obie Awards; and Shay Gines of the Innovative Theatre Foundation (IT Awards).
This panel will examine the history of many of the current theater awards, including why each was created, the philosophies behind various awards, and the differences in aesthetics for each. Attendees will learn what various awards are looking for, and what they value. Attendees will also learn about eligibility, and how different awards operate. Finally the panel will explore whether or not awards serve the art form of theater.
Admission is $12 (free for TRU members). Please RSVP at least a day in advance (or much sooner) for reservations: 212/714-7628; or e-mail TRUStaff1@gmail.com.
Built in 1907 and converted into a theatre in the late 1940's, the Players Theatre, host of the monthly TRU panels, has been a jewel in the midst of beautiful Greenwich Village, serving as a magnet for performing artists and their audiences. The mainstage theatre has been home to such long run productions as An Evening with Quentin Crisp, Psycho Beach Party and Ruthless starring an 8 year old Brittany Spears, Natalie Portman and Legally Blonde the Musical's Laura Bell Bundy. The Steve & Marie Sgouros Theatre, a 60-seat loft space on the 3rd floor offers an intimate home for TRU's panels, as well as a range of new works. For more information, please visit www.theplayerstheatre.com.
Tags
Organized by
Michelle Tabnick Communications
Contact
TRUStaff1@gmail.com