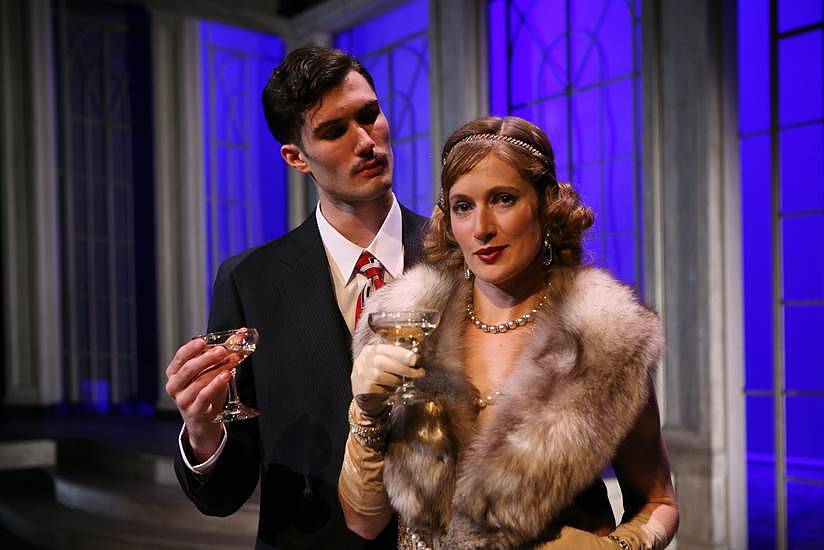 TRU Panel: The Evolution of Internet Marketing
Thursday, March 26, 2015
7:30 – 9:30PM
Theater Resources Unlimited (TRU) presents the March panel, The Evolution of Internet Marketing: What It Can (and Can't) Do for Your Show, on Thursday, March 26, 2015 at 7:30pm at The Players Theatre, 115 MacDougal Street, 3rd Floor Loft Theatre, NYC. Doors open at 7pm for networking and refreshments; the presentation starts at 7:30pm.
The extraordinary lineup of marketing experts will include: Meghan Bartley, accounts services manager and Scott Lupi, director of advertising at DRA (Buyer & Cellar NY & National Tour; Dinner with the Boys; Gazillion Bubble Show; The Jacksonian; Love, Loss, and What I Wore(NY & National Tour; My Name is Asher Lev; Nevermore; Wiesenthal; The Collegiate Chorale; Gotham Chamber Opera); Amanda Bohan, marketing & advertising consultant (Terrence McNally's It's Only A Play and Tony-Nominated Mothers and Sons, Bedbugs! The Musical, Pageant: The Musical, Sex Tips for Straight Women from a Gay Man, Forbidden Broadway, Clinton: The Musical, The Awesome 80s Prom); Christopher Lueck, creative director and Amanda Pekoe, founder and owner of The Pekoe Group (50 Shades, The Lion, Tail! Spin!, Disenchanted, Churchill, Piece of My Heart, Natasha, Pierre and the Great Comet of 1812, Peter & the Starcatcher, Freud's Last Session, Murder for Two, Mint Theatre Company, Second Stage Theatre).
We'll consider changes in internet marketing over the last 5 years: what has improved, what have we learned that works or doesn't work, and what assumptions may have changed as we (and the consumer) have grown more comfortable with it all? Certainly social media is a cost-effective way to promote, as are eblasts, but what other pieces of the puzzle need to be in place for any of that to be effective? Is the internet truly the end-all and be-all for theater marketing, or does it need to be part of an overall strategy? And are some of the more sophisticated internet strategies beyond the budget for smaller shows?
Admission is $12 (free for TRU members). Please RSVP at least a day in advance (or much sooner) for reservations: 212/714-7628; or e-mail TRUStaff1@gmail.com. Doors open at 7:00pm for networking and refreshments, roundtable introductions of everyone in the room will start at 7:30pm - come prepared with your best half-minute summary of who you are, and what you need.
Built in 1907 and converted into a theatre in the late 1940's, the Players Theatre, host of the monthly TRU panels, has been a jewel in the midst of beautiful Greenwich Village, serving as a magnet for performing artists and their audiences. The mainstage theatre has been home to such long run productions as An Evening with Quentin Crisp, Psycho Beach Party and Ruthless starring an 8 year old Brittany Spears, Natalie Portman and Legally Blonde the Musical's Laura Bell Bundy. The Steve & Marie Sgouros Theatre, a 60-seat loft space on the 3rd floor offers an intimate home for TRU's panels, as well as a range of new works. For more information, please visit www.theplayerstheatre.com.
Tags
Organized by
Michelle Tabnick Communications
Contact
TRUStaff1@gmail.com