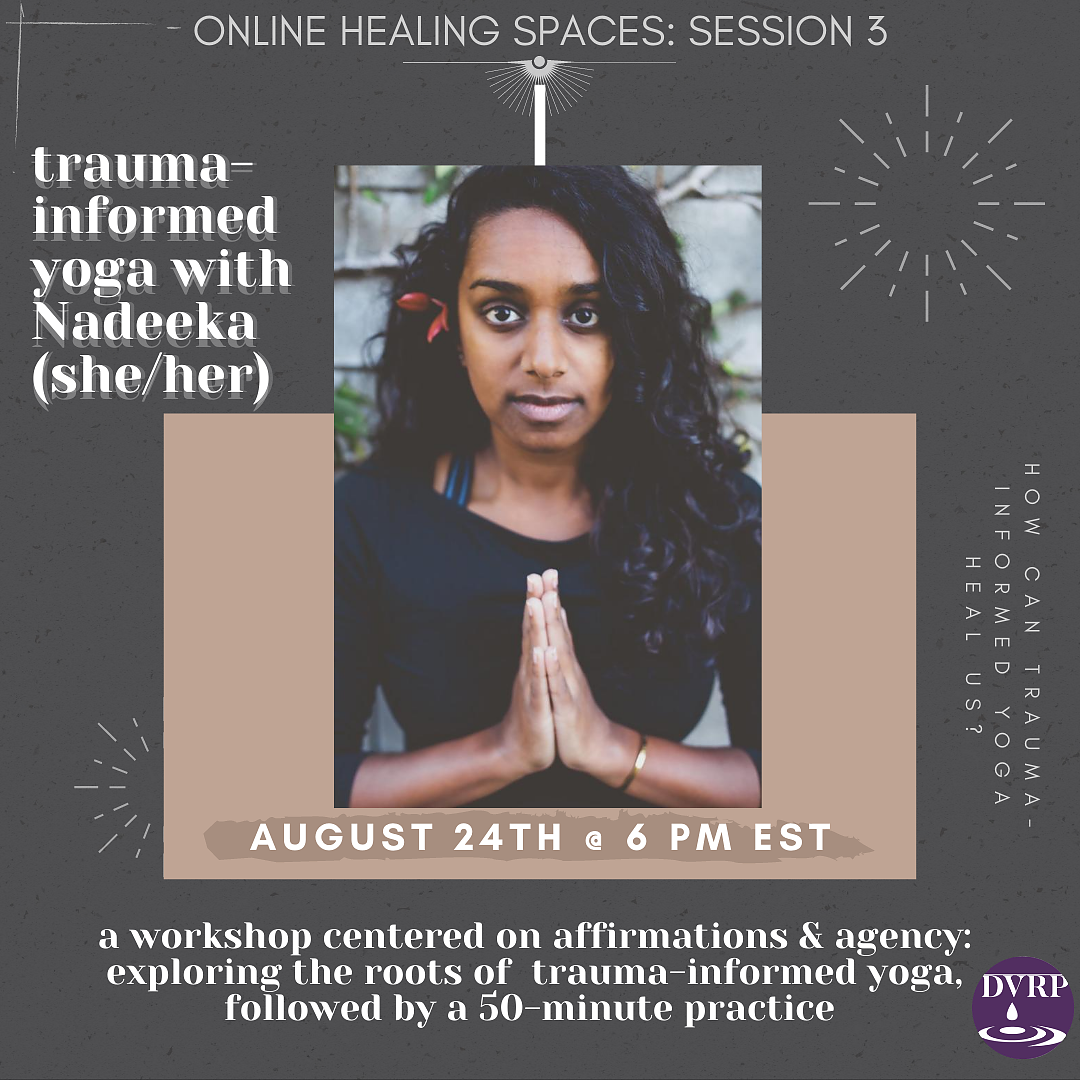 Workshop
Trauma-Informed Yoga with Nadeeka and the A/PI Domestic Violence Resource Project
Monday, August 24, 2020
6PM
Start off the week in peace by joining the Asian/Pacific Islander Domestic Violence Resource Project's (DVRP) trauma-informed yoga session with Nadeeka!
After a collective grounding in the roots of trauma-informed yoga, Nadeeka will lead a 50-minute exercise to affirm and nurture participants' physical and spiritual strength. This session will be the third event in DVRP's Online Healing Series, a sequence of 6 workshops intended to create spaces of tranquility and care through which individuals may find paths to healing from personal trauma.
DVRP is a non-profit based in Washington, DC, which provides culturally and linguistically specific support to Asian/Pacific Islander survivors of sexual violence. In addition to case management, we host innovative and creative workshops to support survivors and celebrate the resilience of the A/PI community. Visit dvrp.org for more information about our work.
No experience or materials are necessary to participate in this event. All are welcome!