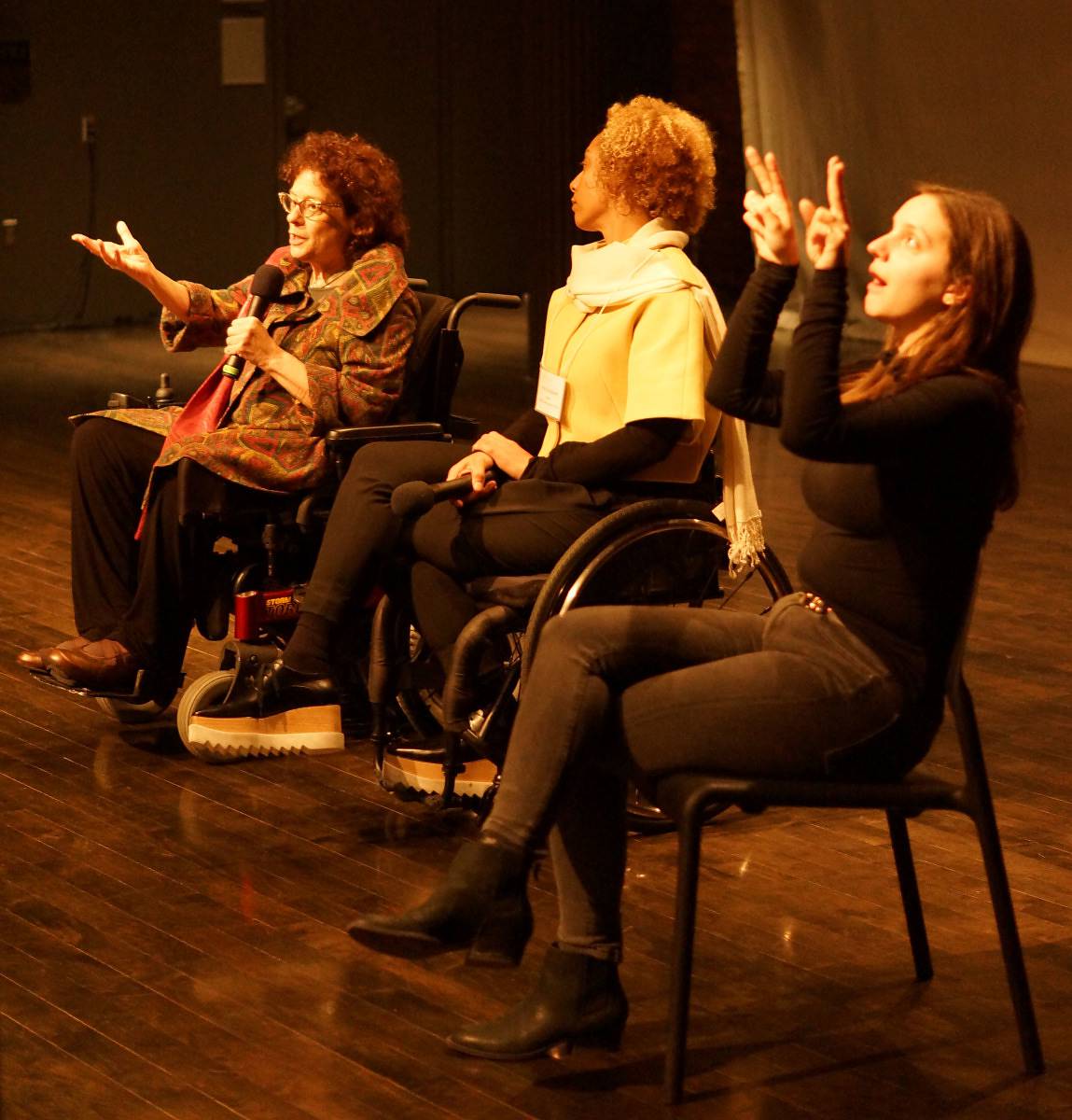 Town Hall: Disability, Race, and the Practice of Dance
Tuesday, September 20, 2016
6 – 8PM
Join Dance/NYC for a series of conversations at the intersection of disability and dance. Each event pairs a New York City dance leader with an (inter)national guest working at this nexus. Dance/NYC's goal is to forge a place for disabled artists/artistry in New York's cultural ecosystem – a place where disabled artists can flourish. Dance/NYC invites you to work with them to create new places for disabled artists in NYC's cultural landscape.
The series extends Dance/NYC's Disability. Dance. Artistry. initiative, which aims to advance professional development, and further the artistry of disabled dancers in integrated settings and in settings exclusively for disabled dancers. It will bring new (inter)national voices together with NYC dance leaders. It also coincides with a national initiative and set of convenings across the United States undertaken by AXIS Dance Company with support from the Doris Duke Charitable Foundation and Dance/USA, the national service organization for professional dance. Dance/NYC works in alliance with Dance/USA.
Town Hall: Disability, Race, and the Practice of Dance
When: Tuesday, September 20, 2016, 6:00-8:00 p.m.Where: New York Live Arts, 219 W 19th Street New York, NY 10011Event location: New York Live Arts' Third Floor Studio
New York Live Arts' lobby is accessible via the double doors to the left of the revolving door at 219 W 19th. Live Arts' studios are accessible by elevator.
Register: FREE. Registration is required. Register now.
Access: Requests for reasonable accommodation should be made two weeks in advance of the event date by contacting Dance/NYC at 212.966.4452 (Voice only) or specialevents@dance.nyc.
About: For this second town hall in the series, Dr. Carrie Sandahl and Dr. Aimee Meredith Cox will explore the ways in which systemic forces of oppression have influenced dance practice and scholarship. They will consider such questions as: Whose movement is counted as dance? How do cultural biases around race, gender, class, and sexuality affect the creation and study of dance? How do aesthetics of the body inform the practice and scholarship of dance? This town hall will be moderated by DDA (Inter)national Voices Curator Alice Sheppard.
Tags
Organized by
a4 - Network Admin