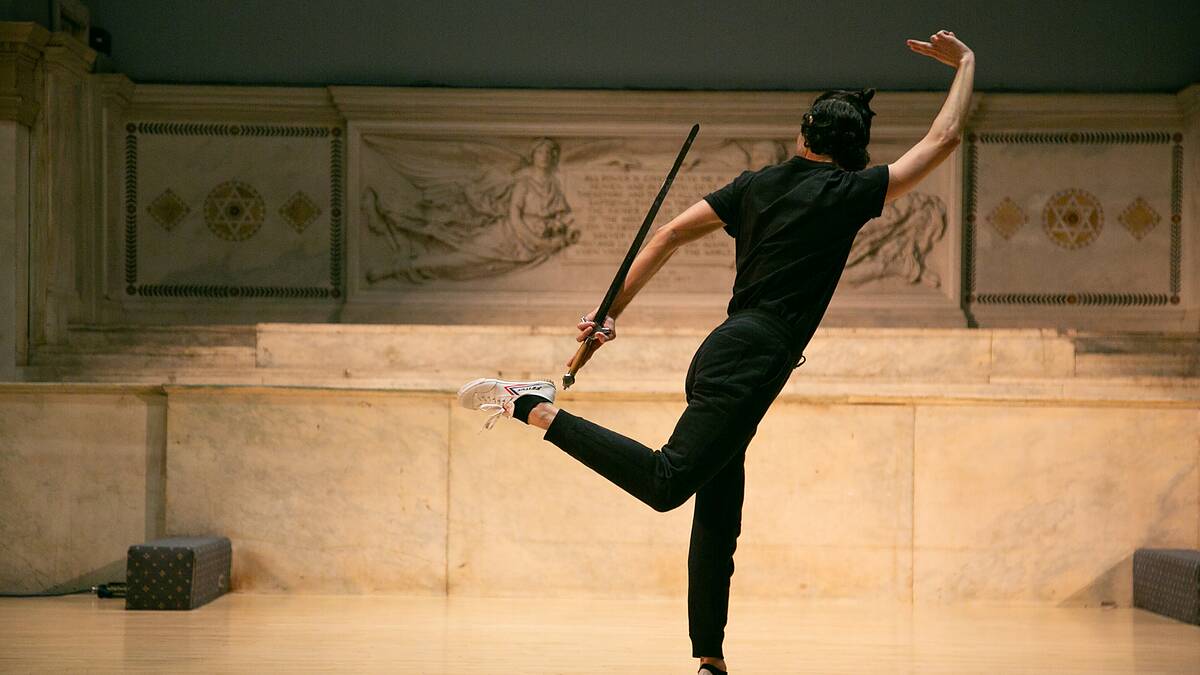 Performance
Tiger Hands
August 4 – August 6, 2022
7:30PM
In Tiger Hands, choreographer Benjamin Akio Kimitch dreams beyond the worn-out mantra of East-meets-West. Inspired by his formative training in Chinese dance and intimate encounters with Peking opera, Kimitch's vision for his first production in five years is one of world making. With this performance, Kimitch continues a body of dance works that honor grief for his late mother, a third-generation sansei Japanese American, amateur taiko drummer, and folk dancer. "Tiger hands," a Peking opera posture conventionally reserved for male characters, represents for Kimitch both a later-life reconnection to his formative non-Western dance training and cues for how he might enliven the early experimental energy that birthed this artform. Kimitch invites a diverse group of creative collaborators in his cosmic, sunrise-colored search for authentic personal expression, using elements of Peking opera as a transformative source of beauty and strength.
Directed, choreographed, and designed by Benjamin Akio Kimitch
Created with, performed by Pareena Lim, Julie McMillan Castellano, and Lai Yi Ohlsen
Music written and performed by Claire M Singer
Dramaturgy by Jeffrey Gan
Costume design by Carlos Soto
Lighting design by Serena Wong
Makeup by Michael Chua
Project management by Justin Wong
Tiger Hands was commissioned by The Shed as part of Open Call 2022.