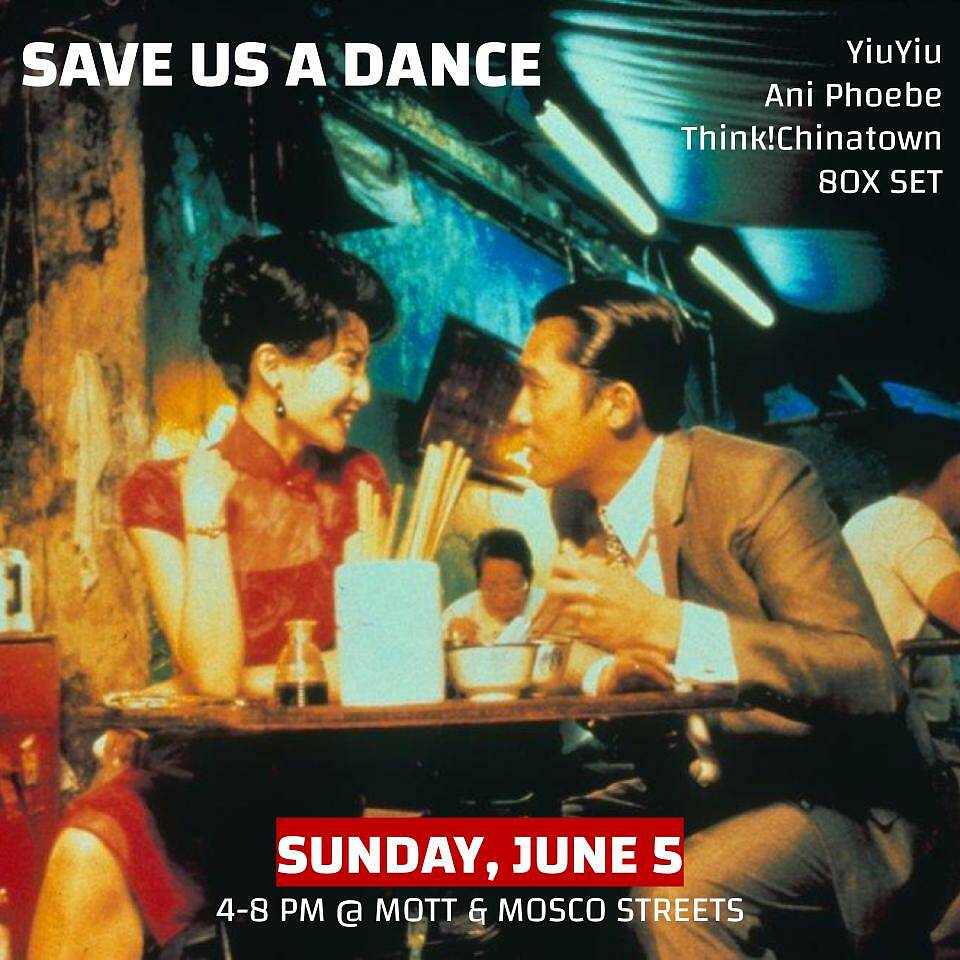 Community Event
Think!Chinatown Block Party w/YiuYiu & 8OX SET
Sunday, June 5, 2022
4 – 8PM
Join Think!Chinatown and 8OX SET for a Chinatown Block Party at our beloved newsstand (aka the box) at Mott & Mosco Streets.
Pulling from family collections inherited from her neighbors, YiuYiu brings her special collection of Chinatown vinyls and CDs to get us grooving to Canto- and Mandopop from the 1940's-00's. For our first block party of the season, YiuYiu invites fellow DJ and organizer Ani Phoebe of Hong Kong's Bad Times Disco to share the decks with her.
We'll light up the streets of Chinatown with Prisca Hayon Choe's stained plexiglass installation transforming friends from the Asian diaspora into characters from their most cherished folk tales.
We'll also be celebrating the official launch of 8OX SET, a creative collective made up of Prisca Hayon Choe, Rochelle Hoi-Yiu Kwan, Cindy VyUyên Trinh, and Wynton Wing Tung Wong.
This is a block party for the whole family! Meet you at the box 💃🪩🕺
Presented by Think!Chinatown. Produced by 8OX SET. Sponsored by ROAR, LMCC, New York City Department of Cultural Affairs (DCLA), w/support from Canal Street Market.