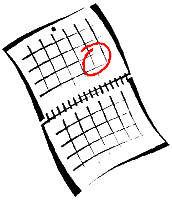 Theater Resources Unlimited Weekend Intensive for Showcase Producing
April 29 – April 30, 2017
10 – 6PM
Theater Resources Unlimited (TRU) presents their annual Producer Boot Camp: Weekend Intensive for Showcase Producing on Saturday, April 29, 2017 and Sunday, April 30, 2017 from 10am-6pm at Nola Studios, 244 W. 54th Street, 11th floor Studio C. For full details of curriculum and faculty, visit http://truonline.org/events/weekend-intensive-2017/.
If you're going to produce or self-produce, do it right, do it smart, do it cost-effectively. Learn the ins and outs from experts with this once-a-year weekend workshop that offers basic and not-so-basic training for producers, geared to those producing at the in-the-trenches reading and Equity Showcase level. And with particular application for those planning to produce in the upcoming summer festivals. It's called a "Boot Camp" but TRU will help your transform an uphill battle into a victory.
You will meet a phenomenal lineup of experts including keynote speeches from Broadway producers Cheryl Wiesenfeld (4-time Tony winner for Vanya & Sonia & Masha & Spike, Porgy & Bess, All the Way, Elaine Stritch: At Liberty) and Cody Lassen (Indecent, Significant Other, The Band's Visit). The intensive will cover everything from Legal Requirements to Production Timeline and Budgeting to Raising Money and Marketing. Every aspect of showcase producing is broken down into easy-to-understand step-by-step modules, including a discussion of the differences between producing in a festival and producing on your own. Which is the best route for your project? Which will make you the most profit?
Tags
Organized by
Michelle Tabnick Communications
Contact
lilli@michelletabnickcommunications.com