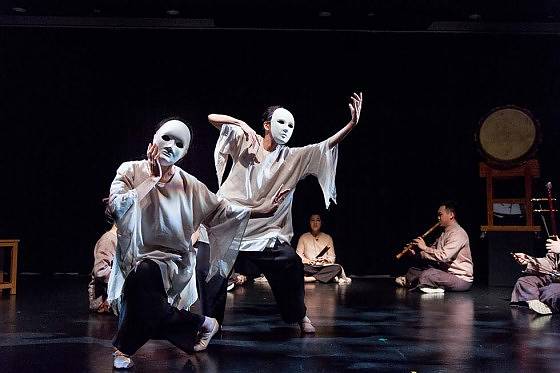 Soul Journey: Traditional Nanyin Music Reimagined
Friday, April 28, 2017
8 – 9:30PM
Singapore's Siong Leng Musical Association was founded in 1941 to promote and preserve traditional Nanyin music and Liyuan Opera. Nanyin is a traditional musical performance genre of the Minnan people in southern Fujian Province along China's south-eastern coast. With slow, elegant melodies, nanyin is performed on a combination of distinctive instruments such as a bamboo flute (dongxiao) and crooked-neck lute (pipa) as well as more common wind, string and percussion instruments. The rich repertoire of songs and scores preserve ancient folk music and poems and has influenced opera, puppet theatre and other performing art traditions.
Siong Leng Musical Association is committed to keeping the ancient art form of Nanyin music alive in today's multicultural, technologically progressive Singapore. In this performance, traditional Nanyin is merged with its Zen influences, and with other elements such as vocals, Indian tabla and keyboard instrumentation, Liyuan dance and more, to bring new life to this ancient art form. The performers in this group are among the most renowned Nanyin performers in the world.
Find out more here.
This performance will also take place on Wednesday, April 26.
Tags
Organized by
Asia Society
Contact
info@asiasociety.org