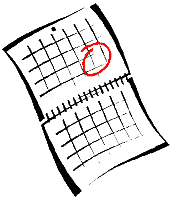 The Tank's "The Ephemera Trilogy"
February 21 – March 12, 2017
7 – 8PM
Alliance Community can use code ephemera12 for $12 tickets About The Show
Paper and sand, light and shadow, memory and identity, the familiar and the strange; woven together these are the elements that compose Kimi Maeda's ephemera trilogy. Developed over a period of six years, ephemera's three short solo performances use a range of innovative storytelling techniques and stunning visuals to explore the artist's bi-cultural identity and family history, from a Japanese American internment camp during World War II, to postwar Japan, to suburban New England.
About the Artists
Created and performed by Kimi Maeda With music by Bill Carson and Kishi Bashi Kimi Maeda is a theatre artist based in Columbia, SC whose intimate visual performances cross disciplines and push boundaries. Her ephemera trilogy is a collection of sand drawing and shadow performances that deal with memory, home, and trans-cultural identity. Support for the ephemera trilogy was made possible by the Tapp's Arts Center, the Jim Henson Foundation, the South Carolina Arts Commission, the National Endowment for the Arts, the John and Susan Bennett Memorial Arts Fund of the Coastal Community Foundation of SC, Alternate ROOTS, the New England Japanese American Citizens League, the Arkansas Archaeological Survey, the Arkansas Arts Council, the Arkansas Humanities Council, the World War II Japanese American Internment Camp Museum, the Nathan Cummings Foundation, the Ford Foundation, the Andrew W. Mellon Foundation, the Kresge Foundation, and the Kō Festival of Performance.
Tags
Organized by
a4 - Network Admin