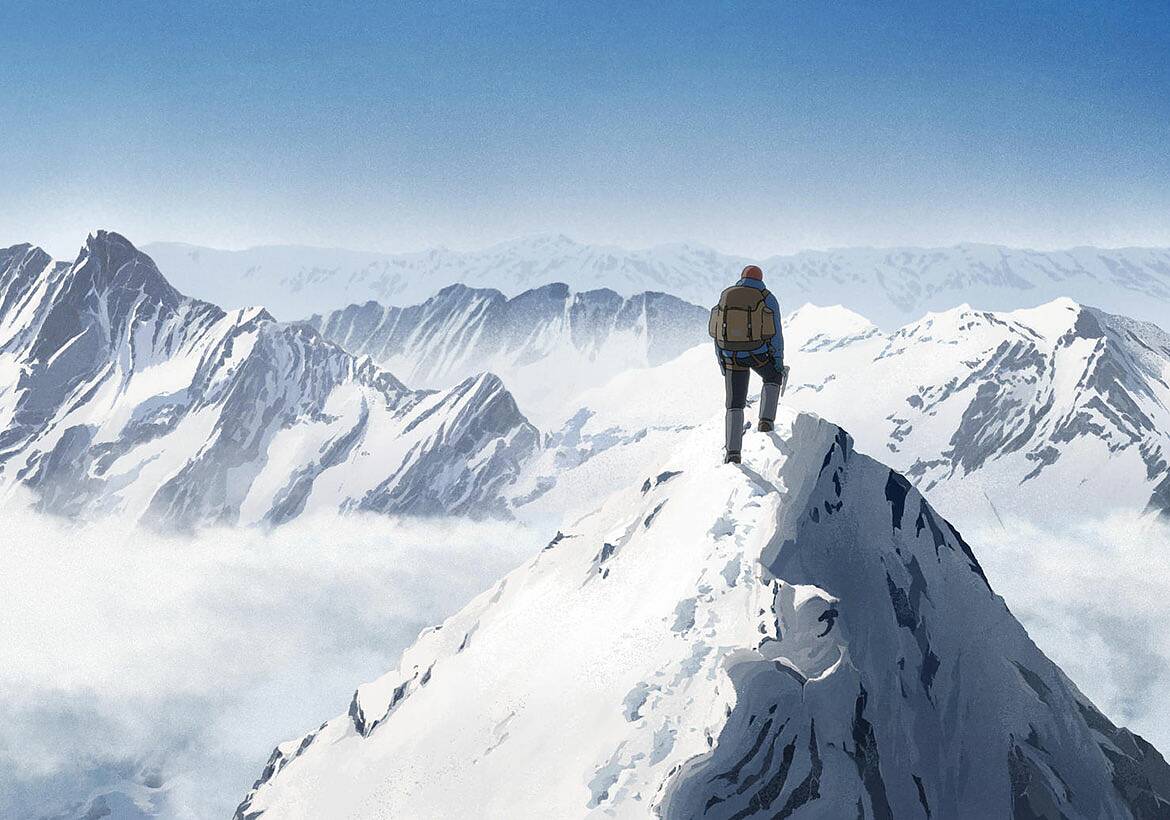 Fair or Festival
The Summit of the Gods
Sunday, February 13, 2022
7:30 – 9:10PM
Closing Night Feature Film
The Summit of the Gods
Le Sommet des dieux
Closing Night Celebration at 6pm
Video introduction by filmmaker Patrick Imbert
In Person: Sunday, February 13, 2022
7:30pm
FIAF Florence Gould Hall
Ages 13 & Up
Dir. Patrick Imbert, 2021, France, Luxembourg, Color. 94 min.
In French with English subtitles
Cannes Film Festival 2021 – Official Selection
Nominated for Best Indie Feature – Annie Awards 2022
Animation Is Film Festival 2021 – Opening Night
Nominated for Best Animated Feature Film, César Awards 2022
FIAF is pleased to bring back to the big screen, The Summit of the Gods by Patrick Imbert, an adaptation of the famous manga by Jiro Taniguchi.
The story initially unfolds as a mystery: were George Mallory and his companion Andrew Irvine the first men to scale Everest on June 8, 1924? Only the little Kodak VPK camera they took with them can reveal the truth.
In Kathmandu, 70 years later, a young Japanese reporter named Fukamachi recognizes the camera in the hands of the mysterious Habu Jôji, an outcast and climber believed missing for years. Soon, Fukamachi enters the world of obsessive mountaineers on a journey that leads him, step by step, towards the summit of the gods.
"A fascinatingly immersive mountain climbing drama." – Carlos Aguilar, The New York Times
"An ode to extreme climbers." – Tara Bennett, IGN