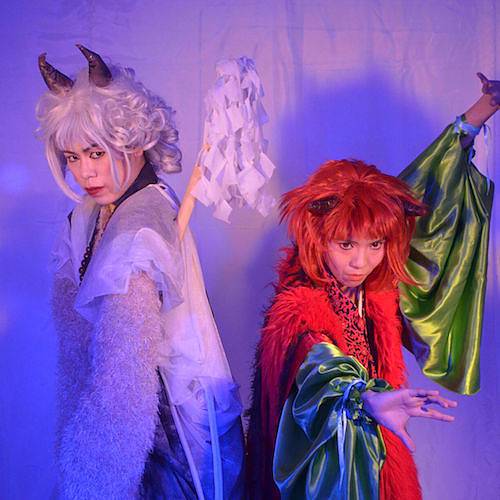 The Legend of Oni by Musical Company OZmate on Fringe
August 12 – August 17, 2016
9:30 – 4PM
"OZmate," based in Takarazuka, Japan, is the all-female musical theatrical company and the only performance group from Japan at the New York International Fringe Festival this year. OZmate performs its original musical, "The Legend of Oni."
Theme of this play is about the conscience in our lives. Oni is an Ogre from Japanese Mythology known as the god of mountains with a fearful appearance. It is believed that the Oni come to punish humans when they misbehave. The play touched the heart of audience with an overarching message that we all have a seed of becoming Oni (hatred, anger and grudges) in each of us.
Show has successfully closed in Tokyo and Osaka in 2013. 21 freshly composed original songs with traditional Japanese Drum beat leads this human drama brought a sensation in the Japanese musical scene and still now receiving numerous show requests. Casts are all female, sensitive yet energetic actors in gorgeous Kimono-based costume with powerful Japanese fan choreography will take you to 100 minutes journey through Oriental myth. "The legend of Oni" takes place in Heian period (Year 794 to 1185) Before the Samurai world in Japan, all the nobles were living and fighting to get their power. Noble Nagamichi and his son Ebuki were in middle of this power struggle fight and turned their hearts to an Oni. Nagamichi who looks like a human but has an Oni heart. Ebuki changed his appearance to an Oni do for hatred and grudges he held against his father. "The Legend of Oni" is a Japanese style musical story written through these two different Onis. The Legend of Oni Presented by Musical Company OZmate Writer, Music & Lyrics by Naoko Tsujii Translated by Hiromi Zippier [Venue] #2 Flamboyan Theater at The Clemente [Address] 107 Suffolk Street, NYC (between Rivington & Delancey) [Performance Schedule] - FRI 12 @ 9:30pm - SAT 13 @ 2:30pm + - MON 15 @ 2:30pm - TUE 16 @ 7:15pm - WED 17 @ 2:00pm The plus sign (+) indicates FringePLUS performance, which will be followed by a meetup at FringeLOUNGE or in the venue itself, in some cases. Cast, crew, staff, etc. are expected to attend this party and interact with the audience. [Tickets]
http://ozmate.net/oniinnyc/ticket/
[Inquiries] the
legendofoni@gmail.com
[Website]
http://ozmate.net/oniinnyc/
Organized by
Mar Creation, Inc.
Contact
contact@marcreation.com