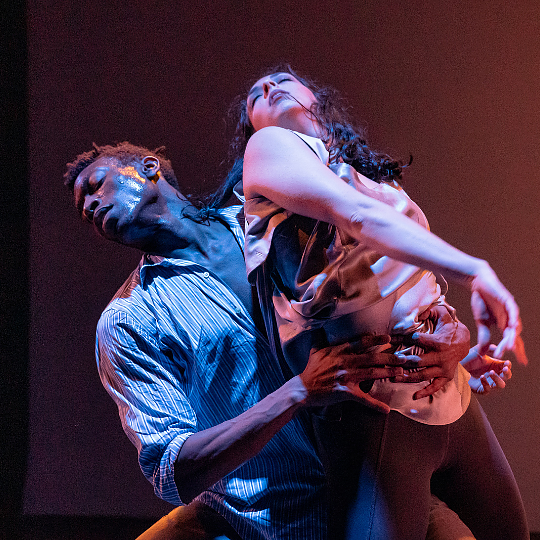 Concert
The Jamaica Dance Festival' 2022 on June 25 at 7PM
Saturday, June 25, 2022

WHITE WAVE Young Soon Kim Dance Company will be performing at The Jamaica Dance Festival at Rufus King Park located at 150-29 Jamaica Avenue, Jamaica, New York 11432.
WHITE WAVE Dance will be performing "iyouuswe III" (read I-You-Us-We-Three) is our multi-year collaboration by pioneering choreographer, Young Soon Kim, in collaboration with our performers, as we continue to explore the body's 3 dimensions in space. Probing the weight of human emotions, "iyouuswe III," presents a vividly-colored vision where movement and mise-en-scène seamlessly meld. Especially during this critical time of the covid Pandemic, this piece challenges us to examine who we are, and how we relate to ourselves and to each other. It is a story of developing relationships by which we struggle to find a sense of 'i' as part of a 'we.'
"iyouuswe III" will be presenting as Work in Progress.
WHITE WAVE Dance will also perform excerpts from "iyouuswe II" and "Eternal NOW".
Choreography by Young Soon Kim, in collaboration with the performers
Original Score by Marco Cappelli
Other Music by Jim Perkins, Stephan Bodzin & Angus MacRae
Dancers: Lacey Baroch, Michael Bishop, Sumire Ishige, Casey LaVres,
Alexander Sargent, Ellie Swainhart, John Trunfio, Mark Willis, Finleigh Zack
TICKETING:
This performance is FREE to the public, general admission, on a first-come-first enter Basis.
And RSVP is encouraged!
https://whitewavedance.networkforgood.com/events/44391-white-wave-dance-will-be-performing-at-the-jamaica-dance-festival-2022-on-june-25-at-7pm