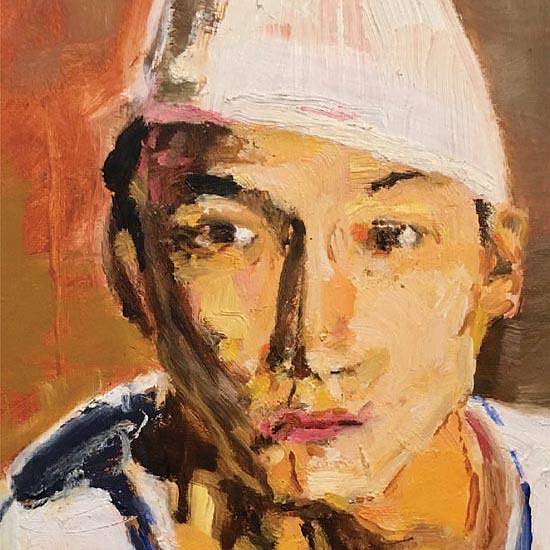 THE INSCRUTABLE CHINESE by Homer Shew
November 16 – December 2, 2017
All Day
The Inscrutable Chinese | Homer Shew
November 16 - December 2, 2017
384 BroadwayNew York, NY(between Walker St. and White St.)Nearest Trains: 6, N, Q, R, W, J, Z.
Open Hours: Tuesday - Friday, 6:30 - 9pmSaturday - Sunday, 11am - 8pmOpening Reception: Thursday, November 16, 6 - 9pmCommunity Day: Sunday, November 19, 3 - 8pm
The Inscrutable Chinese explores the bodies and visage of the Chinese immigrant experience, distilling the intense wonder of seemingly quotidian life into lush, multi-dimensional portraits. These portraits are Homer Shew's artistic response to the cultural codes and social masks that the diaspora community utilizes to navigate the fractious landscape of American identity.
Shew paints from photographs that epitomize his foreign subjects' unique relationship to their American environment. This method of portraiture endows his paintings with feelings of displacement, estrangement, and impenetrability. Shew uses oil paints to inject drama, humanity, and even decadence into fleeting glimpses of these vibrant individuals, whom Western eyes habitually compound into a collective caricature of foreignnessAbout the ArtistHomer Shew earned his B.A. in Visual Art from Bard College in 2012. He has exhibited paintings at The Hyde Park Art Center (Chicago, IL), The Silent Barn (Brooklyn, NY), and Bard College (Annandale-on-Hudson, NY). He has completed residencies in Chicago and Preston Ranch, WY.The Inscrutable Chinese is his first solo exhibition in New York City.For further information or to schedule a visit to the show outside of open hours, please contact Homer at homershew@gmail.com He can also be followed on Instagram.
Organized by
a4 - Network Admin