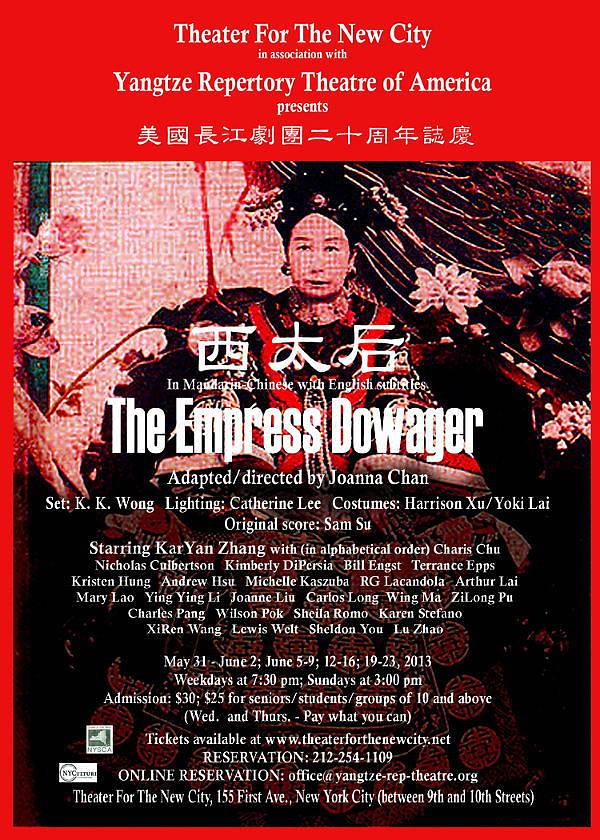 The Empress Dowager
May 31 – June 23, 2013
8 – 10PM
Yangtze Repertory Theatre's 20th anniversary production is "The Empress Dowager," a three-act epic spanning 40 years of the reign of the Manchu empress who ruled China from behind the throne. It examines the perilous journey of an ancient kingdom seeking a place in the modern world. The play is written and directed by Joanna Chan, Artistic Director, and will be performed by a cast of 28 in Mandarin Chinese with English subtitles.
Opening Performance: Friday, May 31st 2013
Performances: Wednesday, Thursday, Friday and Saturday at 8:00pm, Sunday at 3:00pm.
Closing Performance: Sunday, June 23rd 2013
Tags
Organized by
Wayne Chang
Contact
hello.waynechang@gmail.com