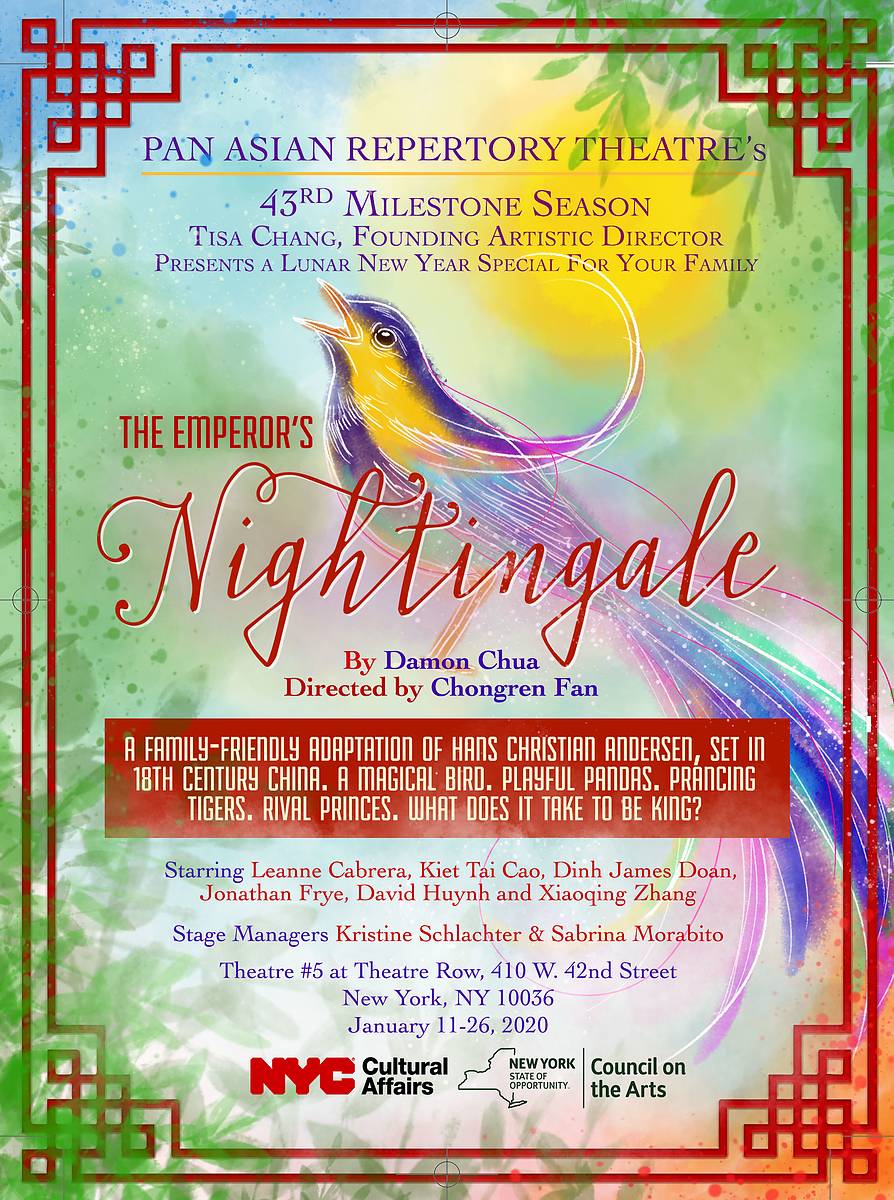 Family Friendly
The Emperor's Nightingale
January 11 – January 26, 2020
2:30PM
Nominated by the Off-Broadway Alliance for "Best Family Production" PAN ASIAN in its 43rd Season in 2019-2020 presents the Lunar New Year Production of The Emperor's Nightingale by Damon Chua directed by Chongren Fan
SYNOPSIS:
Using traditional Chinese lion dance, puppetry, and a pair of tigers and pandas to tell this fun, thrilling tale, The Emperor's Nightingale is an adaptation of Hans Christian set in 18th-century China. The focuses on the youthful exploits of the future Emperor Qianlong. He befriends a magical bird who helps him learn what he must do to be King.
CAST:
Leanne Cabrera, Kiet Tai Cao, Dinh James Doan, Jonathan Frye, David Huynh, Xiaoqing Zhang
RUN:
Only 6 Public Performances!
January 11th, 12th, 18th, 19th, 25th, 26th
Every Saturday & Sunday at 2:30 PM
TICKETS:
$30 or $15 for ages 12 & under
If purchasing TICKETS FOR A FAMILY W/CHILDREN 12 & UNDER, please use https://www.telechargeoffers.com and use the code UNDER12. 7 tickets may be purchased per 1 adult ticket.
If purchasing ADULT TICKETS ONLY, please use https://www.telecharge.com/Off-Broadway/The-Emperors-Nightingale