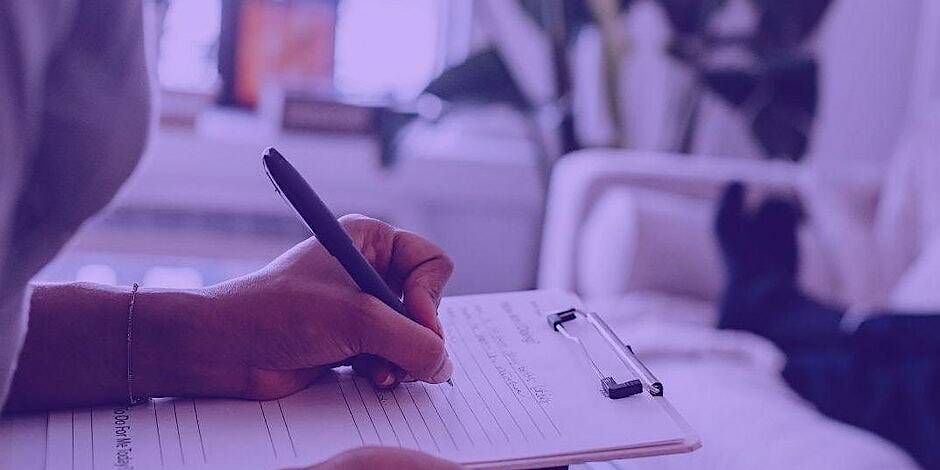 Workshop
The Craft of Grantwriting for Artists
Wednesday, October 18, 2023
6 – 7:30PM
Part of BCA's Artist Sustainability Workshop Series, The Craft of Grantwriting for Artists is a free workshop series in grant writing led by Rachel Cobert. Participants will gain tips and insight into writing a successful grant application. The three workshops will tackle the following topics:
Class I: The Philanthropic Universe
There are more ways than ever to raise funds today. From local to national, private to public, and individual to crowdsourced, the first class will be a brief overview of how they differ, where to find them, and best ways to cultivate and approach them. Plus some tips on telling your story and communicating your value, no matter which source you approach.
Class II: Putting It Into Words… and Numbers
Learn how to communicate with funders – what do they need to know, what do you want them to know? From proposals to letters, we'll talk about how to make your case firmly but with panache. Bonus – you will lose any budget phobia you may have! This class will focus mostly on institutional fundraising.
Class III: Difficult Questions
Everything from closing the deal to moral quandaries. How much to ask for? Should you hand address the envelope? If they say no, should you ask why? Can you take money from sources with whose politics you disagree? This class will focus mostly on individual/crowd fundraising.
The last 30 minutes of each class will be reserved for Q & A, project consultation, and/or proposal feedback.
The Zoom link for each workshop will be shared via email with registered attendees.
About Rachel Colbert:
Ms. Colbert has worked in the arts and culture sector for 30 years, acting as an independent producer, development officer, general manager, and fundraising consultant. Prior to becoming a full-time consultant in 2001, she served in senior posts at The Kitchen, The Academy of American Poets, and Atlantic Theater Company, among others. As a consultant she's raised over $41M for artists and organizations including The National Jazz Museum in Harlem, The Flea Theater, and LAVA Dance; artist clients include Marc Bamuthi Joseph, Liza Jesse Peterson, and MacArthur Award-winners Ralph Lemon and Okwui Okpokwasili. Her most recent producing project is Liaisons: Re-Imagining Sondheim from the Piano, a landmark commissioning and concert project. A graduate of Sarah Lawrence College, Ms. Colbert received her MFA in Arts Administration from CCNY and is the proud adopted mommy of a three-legged cat named Edith.