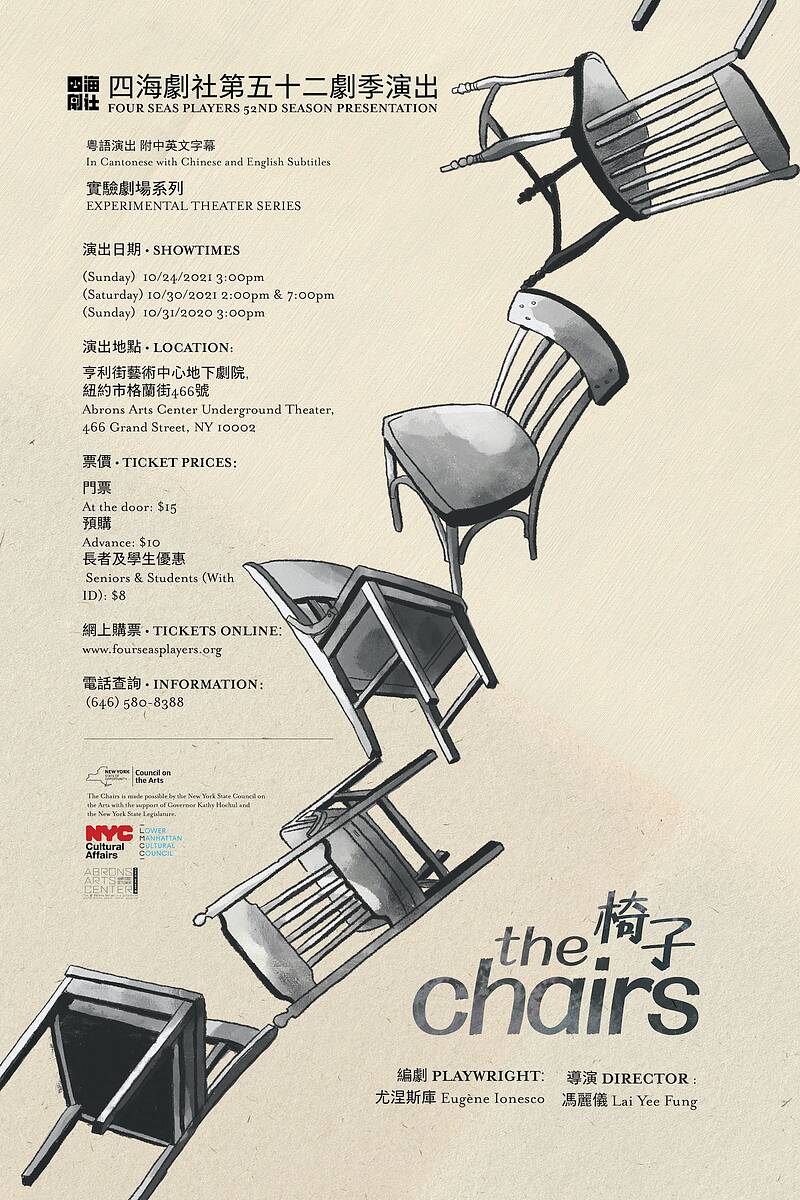 Performance
The Chairs
October 24 – October 31, 2021
3PM
The Four Seas Players opens their 52nd season with an absurdist masterpiece, THE CHAIRS, written by Eugene Ionesco and directed by Lai Yee Fung.
The Chairs follows an elderly couple at their home on a deserted island. They are preparing to welcome their guests who have come to listen to a speech given by an esteemed speaker. The Old Man resolves to convey his wisdom to a lifetime of friends and believes can save mankind with this information. With anticipation building for the exciting news, the house gets crowded and are overflowing with eagers listeners. Some of the guests even have to stand just to get a place to hear the impending omnipotent news. The old man also announces that an orator will be joining, who arrives after much anticipation. The Chairs humorously blurs the line between fantasy and hallucination, as the couple's diversion becomes their reality.
*To ensure the safety of our patrons, artists, staff, and the entire community against COVID-19, audience members age 12 and over will be required to show proof that they are fully vaccinated against COVID-19 before entering the theater. All guests regardless of age or vaccination status will be required to wear masks while inside the theatre building.