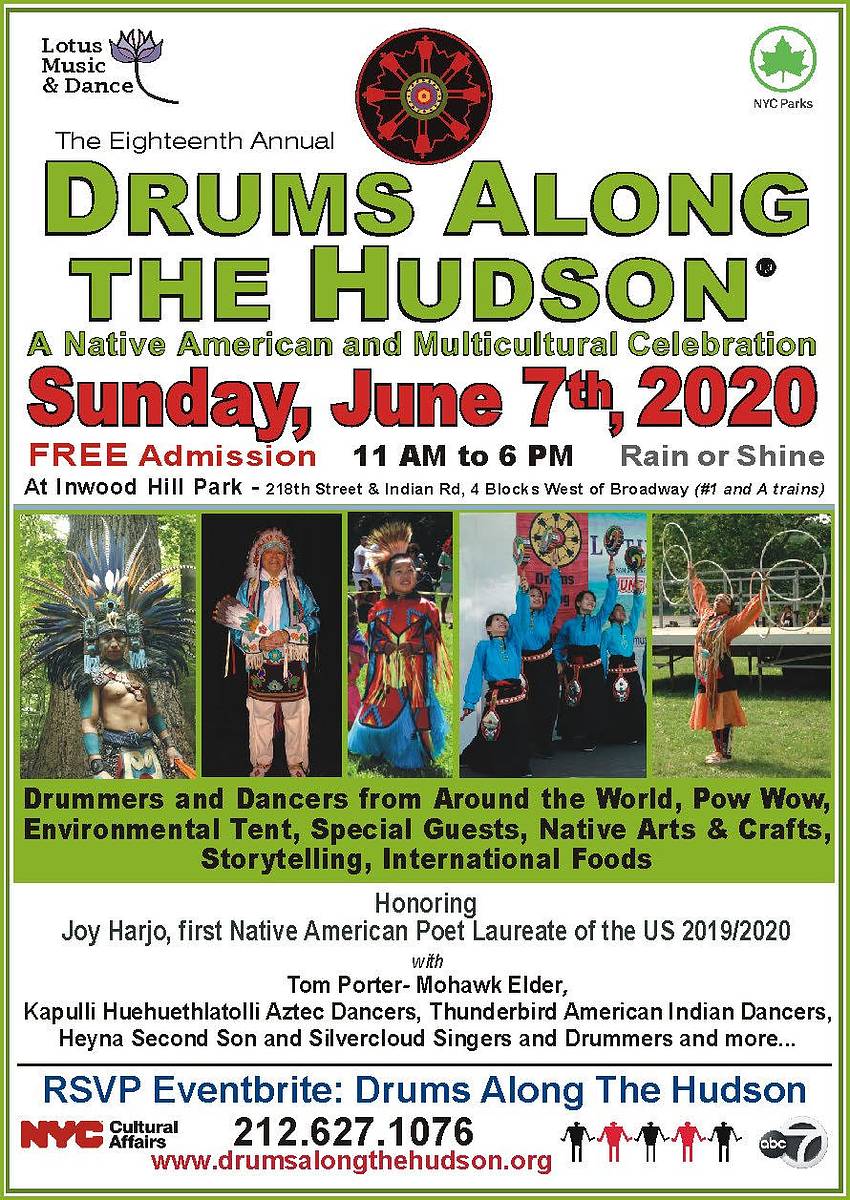 Fair or Festival
The 18th Annual DRUMS ALONG THE HUDSON®: A Native American and Multicultural Celebration
Sunday, June 28, 2020
11 – 6PM
The 18th Annual DRUMS ALONG THE HUDSON®: A Native American Festival and Multicultural Celebration will take place on Sunday, June 7th, 2020 in Upper Manhattan's Inwood Hill Park from 11:00 am until 6:00 pm, rain or shine. This event is free to the public and is presented by Lotus Music & Dance in collaboration with the New York City Department of Parks & Recreation, sponsored in part by the New York City Department of Cultural Affairs and the New York City Council. The host for the event will be Sandra Bookman, weekend anchor for WABC-TV and host of "Here and Now" and the afternoon co-host will be Patrick Riley Pop Culture Expert/ Blogger.
DRUMS ALONG THE HUDSON ® features Manhattan's only open air pow wow, which is a celebratory gathering of Native American people that will be led by Louis Mofsie and the Thunderbird American Indian Dancers with Host Drums Heyna Second Sons and Silver Cloud. 
Activities also include Native American crafts, storytelling, international cuisine and a World Market Tent. In keeping with the underlying theme of environmental awareness and education, DRUMS ALONG THE HUDSON® will continue to feature an Environmental Tent and a free bicycle valet for attendees who ride their bike to the park.