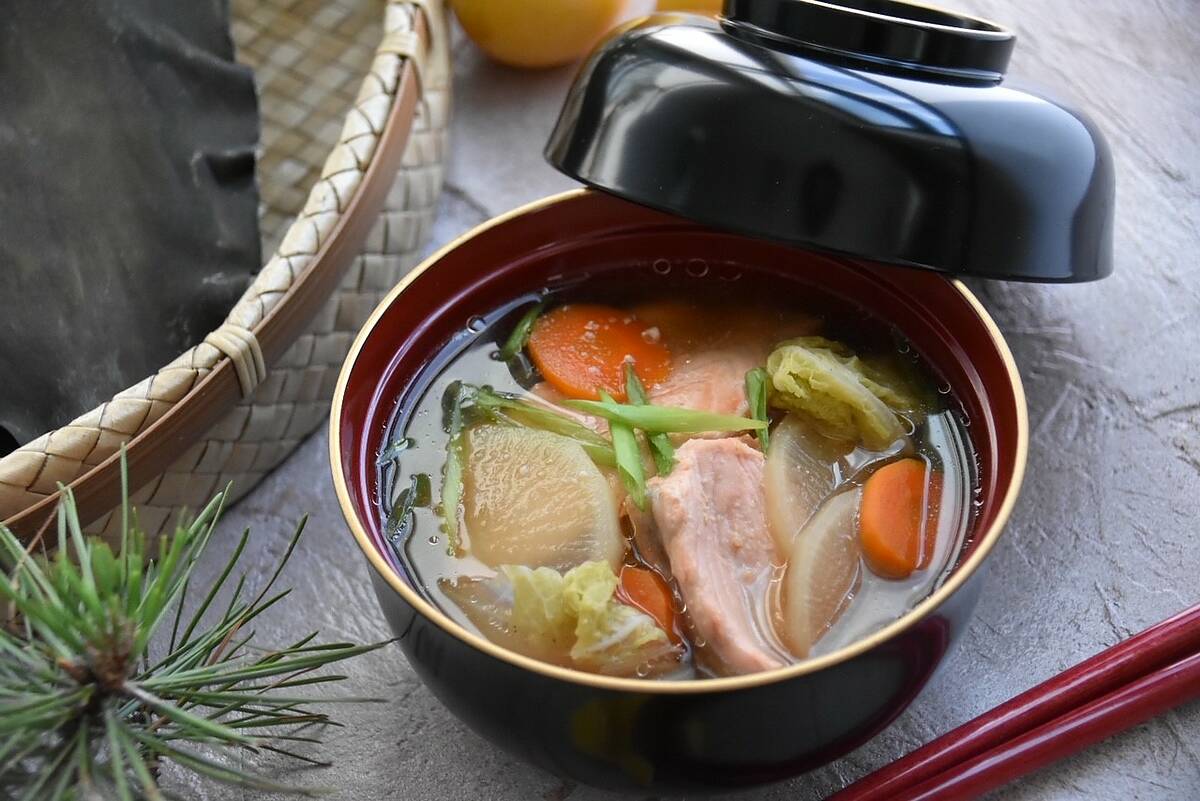 Webinar
Seasonality, Superfoods and Other Secrets of Japanese Cuisine
Wednesday, December 7, 2022
7 – 8PM
Traditional Japanese cuisine is often associated with nutrition, longevity and wellness, in addition to a rich array of delicious flavors. What is it about Japanese cooking that makes it so good for us? This webinar explores that question, looking at the role of nutrient-packed superfoods in Japanese cooking, as well as the importance placed on the concept of seasonality. Yumi Komatsudaira discovered the potential of ocean vegetable superfoods while growing up around her family's seaweed business. Nancy Singleton Hachisu has spent the past few decades living on an organic Japanese farm, gaining a deep understanding of the connection between food and the seasons. Together, they explore how traditional concepts in Japanese cuisine can be incorporated into a healthy lifestyle today. The second event in our multi-part Living Traditions webinar series this season.
Speakers
Yumi Komatsudaira, President of K-Seaweed and author of Japanese Superfoods: Learn the Secrets of Healthy Eating and Longevity - the Japanese Way!
Nancy Singleton Hachisu, author of Japanese Farm Food, Food Artisans of Japan and other cookbooks
Moderator
Akiko Katayama, food writer and host & producer of "JAPAN EATS!"
Agenda
7-8 pm ET (4-5 pm PT)    Discussion and Q&A
Program Details
This is a free event, with advance registration required. The program will be live-streamed through YouTube, and registrants will receive the viewing link by email on the day before the event. Participants can submit questions through YouTube during the live stream.
About the Living Traditions Series
Many of today's most popular and newest trends are rooted in ancient Japanese tradition going back centuries, if not millennia. Through multiple distinct, single-topic webinars, the Living Traditions series unravels the historical journeys of some of the most iconic facets of Japanese culture through conversations between thought-provoking experts and cultural stewards on how they maintain deep-rooted traditions in the present day. Seasonality, Superfoods and Other Secrets of Japanese Cuisine is the second event this season of the multi-part Living Traditions series. Upcoming programming will continue to be announced. Previous lectures focused on topics including Japanese gardens, Zen and spiritual practices, manga and anime and architecture.