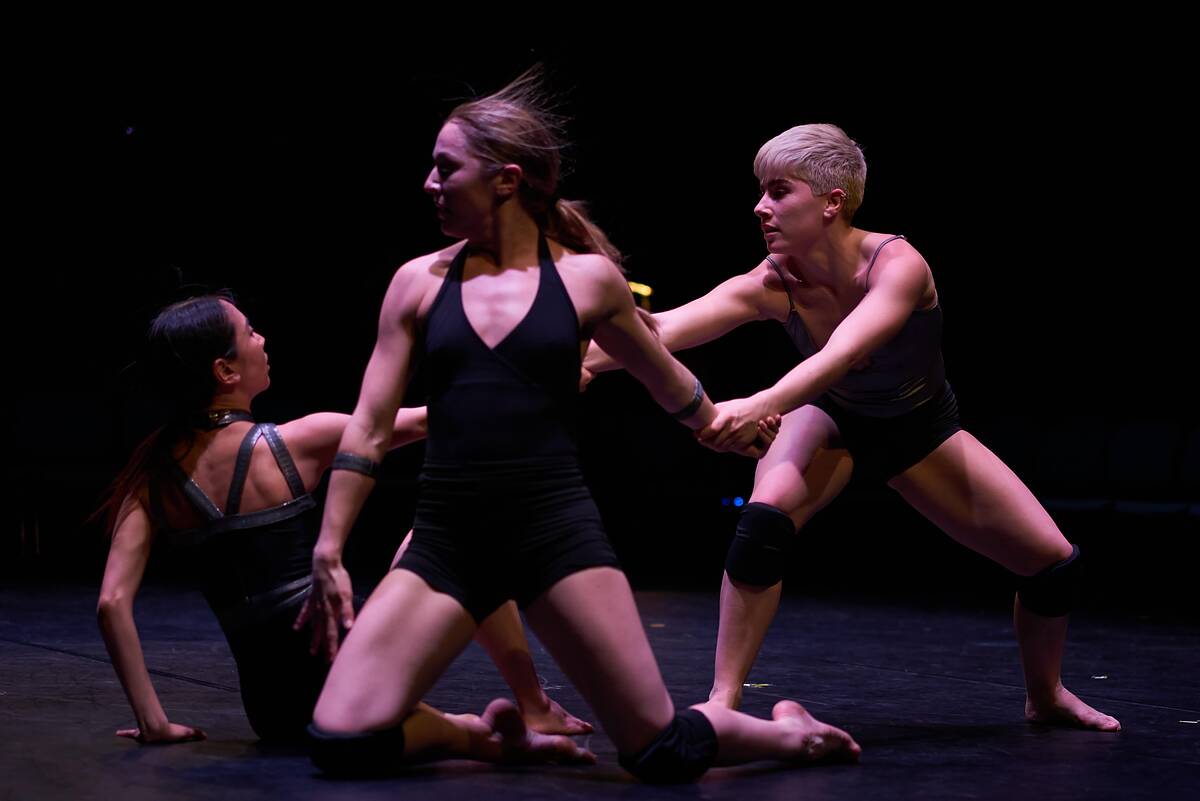 Performance
Rovaco Dance Party 2021
Sunday, October 3, 2021
5PM
Rovaco Dance Company presents the third iteration of its annual community-building event featuring live music and dance on Sunday, October 3rd at Triskelion Arts in Greenpoint, Brooklyn! This year the event begins with an informal social inspired by Indian hospitality culture. Audience members are tied an auspicious red thread called "Kalava" once they arrive, "Agarbattis" or Indian incense sticks season the air, and guests are served complimentary Indian snacks and drinks in the outdoor patios. We then transition indoors for live music and dance performances where masks are required for audiences as per venue guidelines. The evening ends with a DJ dance party for all! Doors open at 5pm and performances begin at 6:30pm. Please note that all guests are required to show proof of full Covid-19 vaccination to attend this event.
Dance Credits
Choreography: Rohan Bhargava in collaboration with dancers
Dancers: Nico Gonzales, Anna Pinault, Elise Pacicco, Siddharth Dutta, Devika Chandnani
In-House Composer: Saúl Guanipa
Music Line-Up
Beat-Boxing: AirLoom Beats
Tabla: Parth Chopra
Violin: Zara Ahmed
Viola: Dudley Raine IV
Guitar & Voice: Carolina Mama
Cuatro & Voice: Lau Noah
DJ: Cameron McKinney/DJ Tokyo Drifter
Indian food and drink pop-up hosted and designed by Ashmita Biswas
Tickets
Online: $20 General Admission | $15 Limited Artist Tickets | $50 Donor Tickets
At-the-Door (Cash or Venmo Only): $25 General Admission | $50 Donor Tickets
**Online sales end at 4pm EST on Sunday, October 3rd
Rovaco Merchandize will be on sale at the event!
Rovaco Dance Party is sponsored, in part, by the Greater New York Arts Development Fund of the New York City Department of Cultural Affairs, administered by Brooklyn Arts Council.
*Donations for Rovaco Dance Company made through Fractured Atlas, a 501 ©(3) public charity, are fully tax-deductible to the extent allowed by law. For any inquiries please send us an email at rovacodance@gmail.com
NOTE: If you have a medical condition that restricts you from getting vaccinated for Covid-19 please contact us. We can make exceptions with valid proof and a negative Covid-19 test.