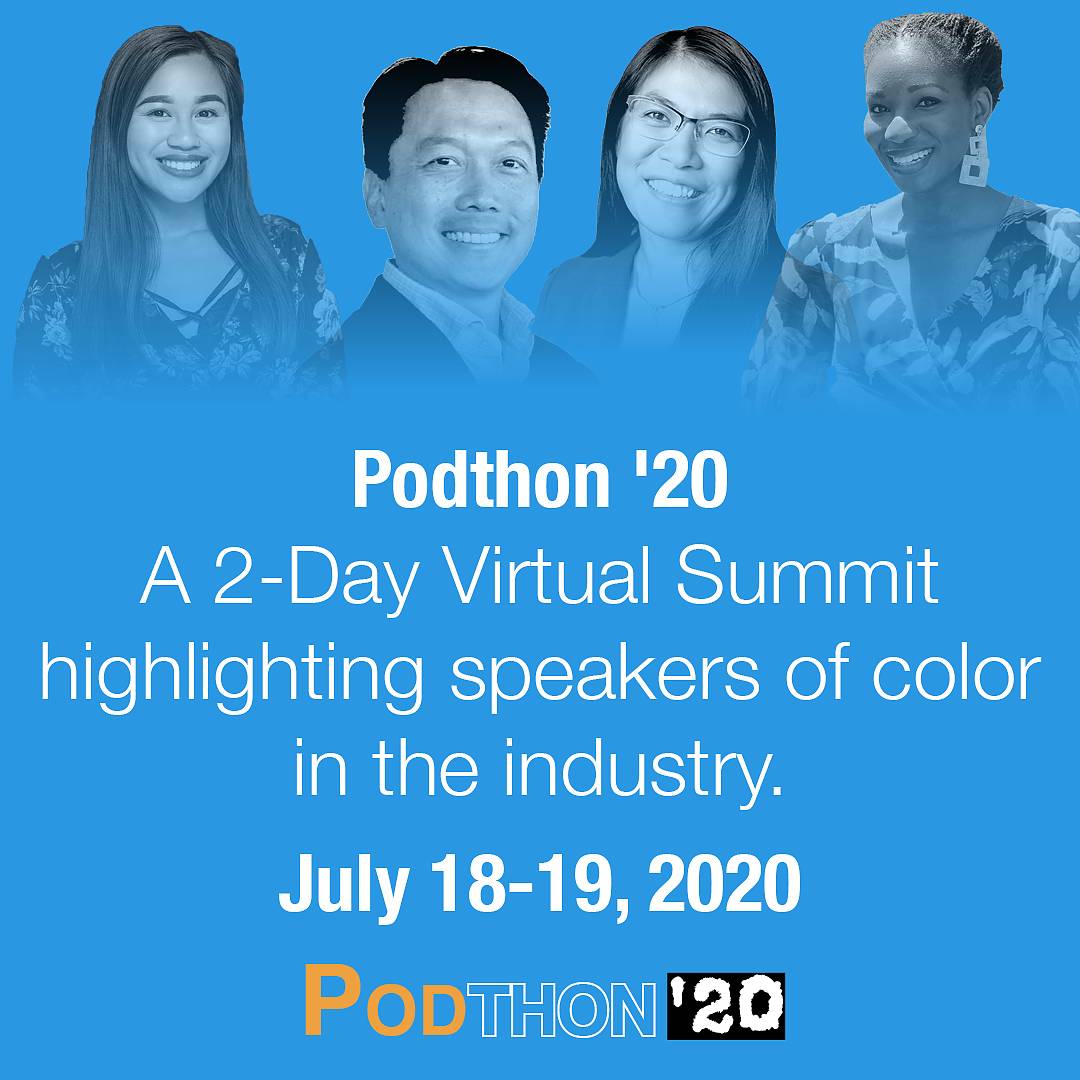 Conference
Podthon '20: A Virtual Podcasting Conference from AAP + WOCP
July 18 – July 19, 2020
12PM
Are you a podcaster looking to learn, connect, and collaborate with thought leaders in the industry?
Born out of the need for more representation of speakers of color at podcasting conferences across the country, Podthon is proud to feature 30+ diverse speakers from around the world.
Join Women of Color Podcasters and Asian American Podcasters Association for the 2nd Podthon, the virtual podcasting summit that encourages people of color to speak on more podcasting stages. Learn, show your support, and grab your tickets to this virtual event happening on July 18-19. Bring a friend!
Mention A4 when registering, and we'll give 20% of your net ticket sale back to A4.