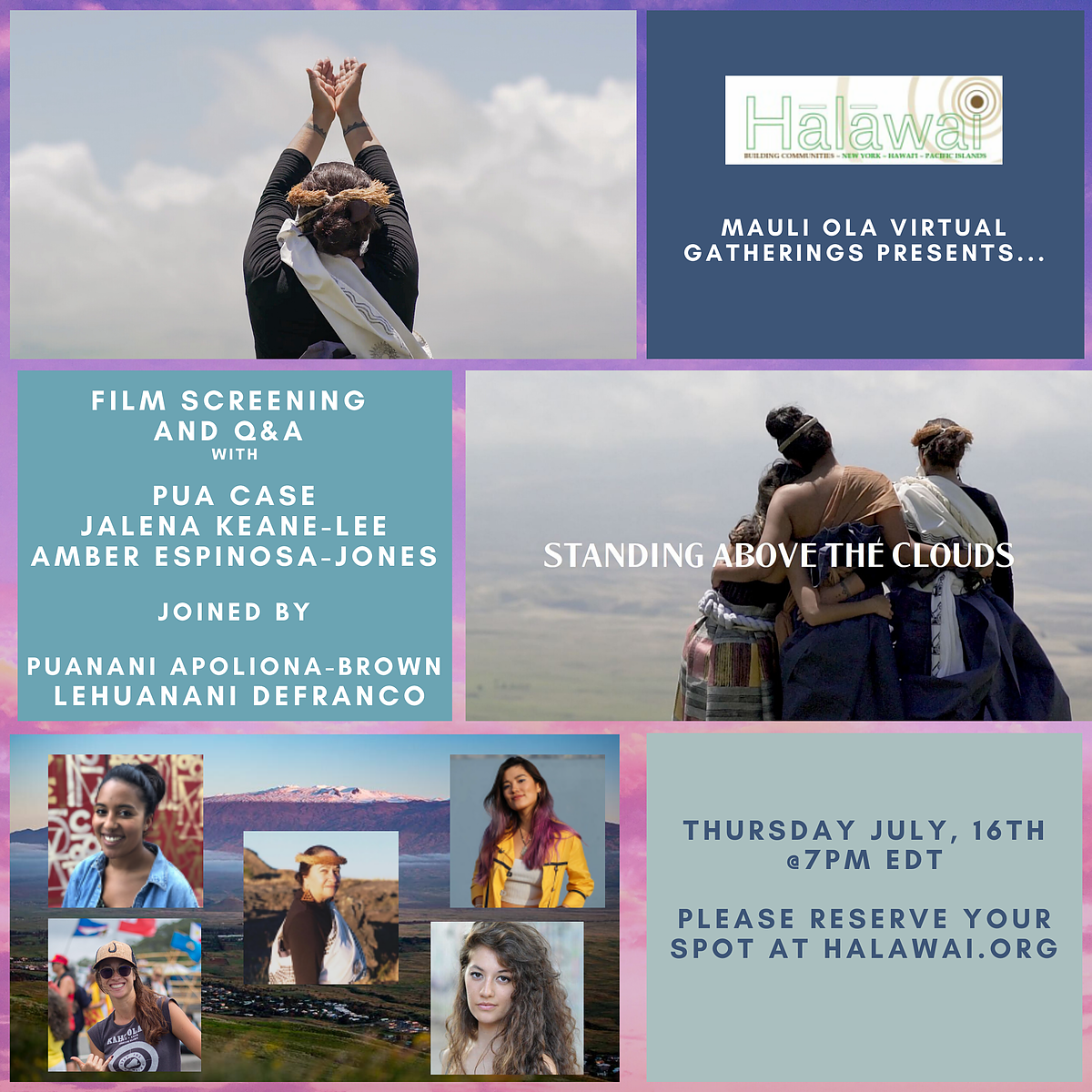 Screening
Mauli Ola Virtual Gatherings: "Standing Above the Clouds" Screening + Q&A
Thursday, July 16, 2020
7PM
Hālāwai is honored to announce the Mauli Ola Virtual Gatherings. Bringing our in-person events online, for friend and family to enjoy.
"Standing Above the Clouds" follows Native Hawaiian mother-daughter activist as they stand to protect their sacred mountain Mauna Kea from the building of the world's largest telescope. We are excited the screening of "Standing Above the Clouds" and Q&A with Pua Case, Jalena Keane-Lee, and Amber Espinosa-Jones.
They will be joined by some of New York's very own Puanani Apoliona-Brown, and Lehuanani DeFranco.
To attend, please follow the ticket link to our EventBrite page and sign up!