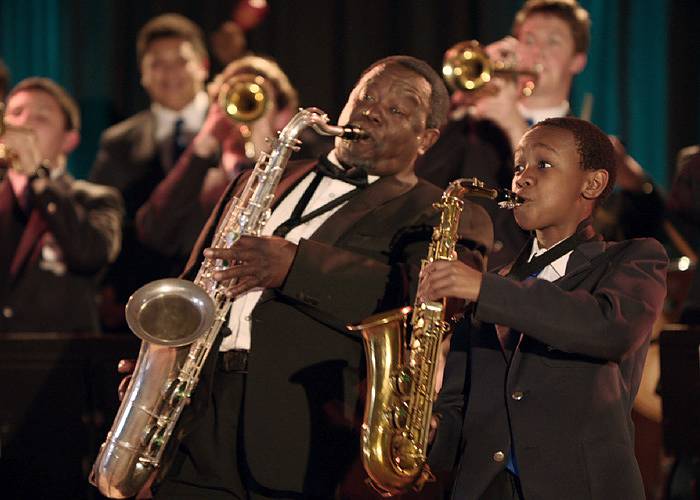 Passport Thursdays: South Africa
Thursday, August 20, 2015
7 – 10PM
The Queens Museum's summertime staple, Passport Thursdays: International Dance, Music, and Film Series, returns for another exciting season featuring some of the many international locales that fuel Queens' cultural and artistic vitality. This year's adventure includes stops in the Caribbean, Taiwan, India, Colombia, Korea, and South Africa. So leave your baggage at home and bring a picnic blanket out to Flushing Meadows Corona Park for an evening in the shadow of the majestic Unisphere. There will be free artmaking workshops for families before the films start, our galleries and café will remain open until 8pm, and we won't let a little rain spoil the fun, we'll just move the whole event indoors.
And if coming to the Park is a little out of the way, this year we are partnering with the Rockaway Waterfront Alliance to bring three of the films out to Rockaway. Destination Rockaway: Passport International Film Series will present three selections from Passport Thursdays in the Rockaway Community Garden. So whether you prefer the beach or the park, we hope you'll join us on our journey of global sights and sounds.
Music: Azanian People's Movement
Bandleader Lesedi Ntsane was born and bred in Kwa-Thema, Gauteng in South Africa, and has been playing the trumpet since the age of 4. In 2011, he moved to New York City to further his studies at the prestigious New School for Jazz and Contemporary Music. For two years he worked at Jazz at Lincoln Center as part of the Webop Educational program and in 2014 performed at Carnegie Hall with David Kramer. His group now regularly plays at Madiba Harlem.
Film: Felix (Roberta Durrant, South Africa, 2013, 97min. In English and Xhosa with Eng ST)
Described as "Billy Elliott with Cape jazz," the film follows 14-year-old Felix as he dreams of becoming a saxophonist like his late father. When he leaves his township to take up a scholarship at an elitist private school, he defies his mother and turns to two aging members of his father's old band to help him prepare for the school jazz concert.
Co-presented with African Film Festival
Tags
Organized by
a4 - Network Admin