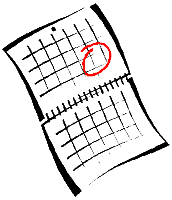 Opera Saratoga Announces 2015 Summer Festival Season
July 2 – July 26, 2015
7:30PM
OPERA SARATOGA
Announces its 2015 Summer Festival Season
La Cenerentola (Cinderella)
Music by Gioachino Rossini, Libretto by Jacopo Ferretti
Based on the Fairy Tale by Charles Perrault
Directed by Lawrence Edelson, Conducted by Gary Thor Wedow
Featuring Sandra Piques Eddy, Andrew Owens, John Brancy,
David Kravitz, and Ryan Kuster
July 2 – 26, 2015
Dido and Aeneas
Music by Henry Purcell, Libretto by Nahum Tate
Directed and Choreographed by Karole Armitage, Conducted by Nicole Paiement
Featuring Jennifer Johnson Cano and ArmitageGone! Dance Company
Presented in Partnership with the National Museum of Dance
July 6 – 21, 2015
The World Premiere of
The Long Walk
Composed by Jeremy Howard Beck with libretto by Stephanie Fleischmann
Directed by David Schweizer, Conducted by Steven Osgood
Featuring Daniel Belcher, Heather Johnson, Caroline Worra, David Blalock, Javier Abreu, Justin Hopkins, and Donita Volkwijn
July 10 – 25, 2015
Opera Saratoga announces its 2015 Summer Festival season, which will run from July 2 – July 26, 2015 at multiple venues throughout Saratoga Springs, New York.
The 2014/2015 season is the first programmatic year under the artistic and general direction of Lawrence Edelson and marks an expansion for the company in several ways: the first World Premiere presented by the company in nearly 30 years, three operas instead of two, and a longer festival season including performances at multiple venues in the region. In addition, an extensive series of concerts and community events will take place throughout the month of June and July, including recitals by Jennifer Johnson Cano and Caroline Worra, among other events.
Tags
Organized by
Michelle Tabnick Communications
Contact
press@michelletabnickcommunications.com