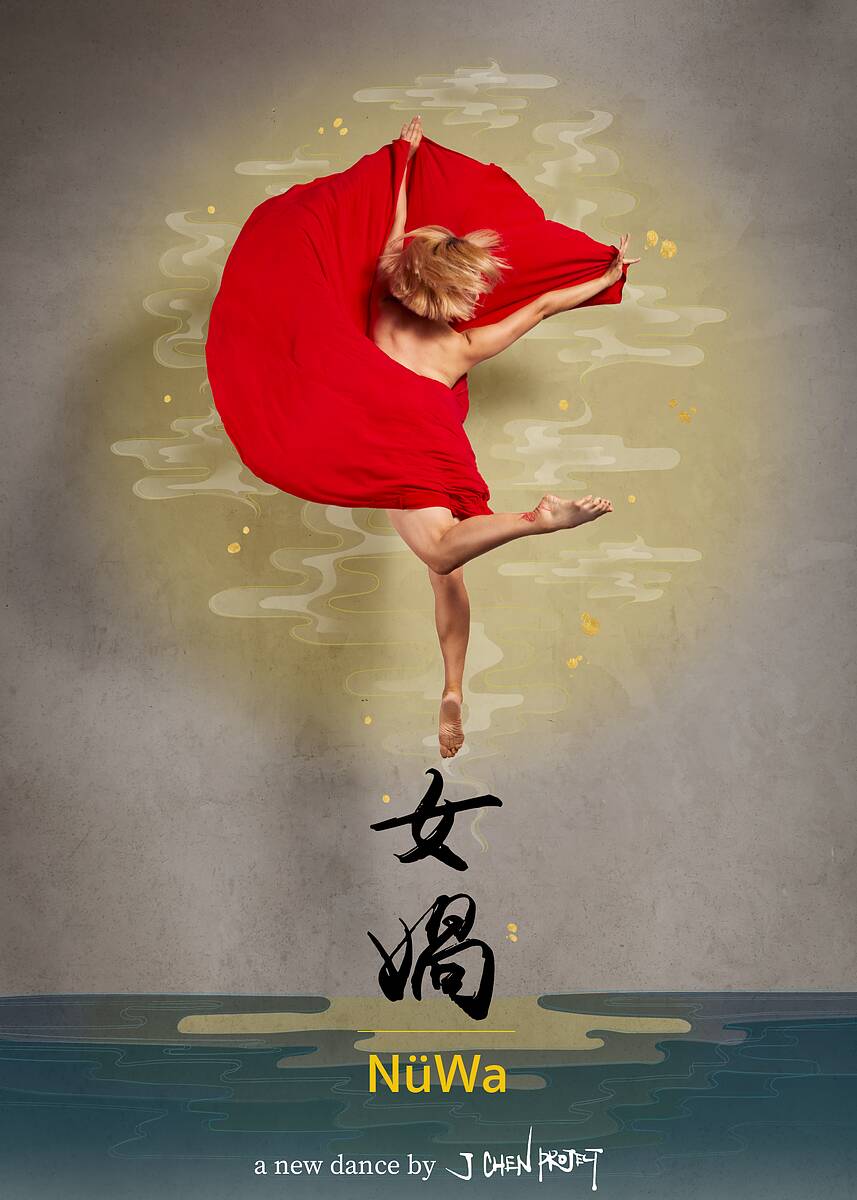 Performance
NüWa (女媧): a new dance by J CHEN PROJECT
August 19 – August 27, 2022
6:30 – 9:30PM
NüWa (女媧)
a new dance by J CHEN PROJECT
August 19, 2022 at 6:30pm EST (Premiere)
Arts on Site; 12 St Marks Place, Studio 3R; New York, New York 10003
Friday, August 19 at 6:30PM and 8:30PM EST
Saturday, August 20 at 6:30PM and 8:30PM EST
Friday, August 26 at 6:30PM and 8:30PM EST
Saturday, August 27 at 6:30PM and 8:30PM EST
NüWa (女媧), a new contemporary dance work by Jessica Chen, is based on the mother goddess of Chinese mythology who repaired the Pillars of Heaven and upon feeling an indescribable loneliness, created the first human inspired by her own image reflected in the water. The work will be presented at Arts on Site in August 2022. Tickets details will be posted here: http://www.jchenproject.com/nuwa
J CHEN PROJECT is a 501c3 non-profit contemporary dance company based in New York City. Under the Artistic Direction of Jessica Chen, an American choreographer and dancer, JCP creates dance works that emphasize identity, cultural diversity, and the need for inclusion.
Chen's work has been presented at MoMA Museum of Modern Art for New York Fashion Week, Kennedy Center Millennium Stage, MACY's Thanksgiving Day Parade, TEDx Semester at Sea, World Expo-USA Pavilion in Shanghai, and featured on Google Arts & Culture by the Asian American Arts Alliance. She is a 2021 GALLIM Moving Women Artist-in-Residence, 2021 Dance Lab New York Choreographer, and 2021-2022 Artist-in-Residence at MOCA Museum of Chinese in America.
Choreographer: Jessica Chen
Associate Choreographer: Xiang Xu
Dancers: Chieh Hsiung and Sumire Ishige
Composer: PaprTape
Costume Designer: Lui Konno
NüWa (女媧) is performed as part of We Belong Here: AAPI Festival, a fully presented opportunity for choreographers that identify with the Asian American Pacific Islander (AAPI) communities, hosted by Arts On Site as part of their ARTS IN SITE, a performance series bringing underrepresented artists into view.

This work is made possible through the Dance/NYC Dance Advancement Fund, Amerivision Inc, and an ongoing residency at the Museum of Chinese in America.
###