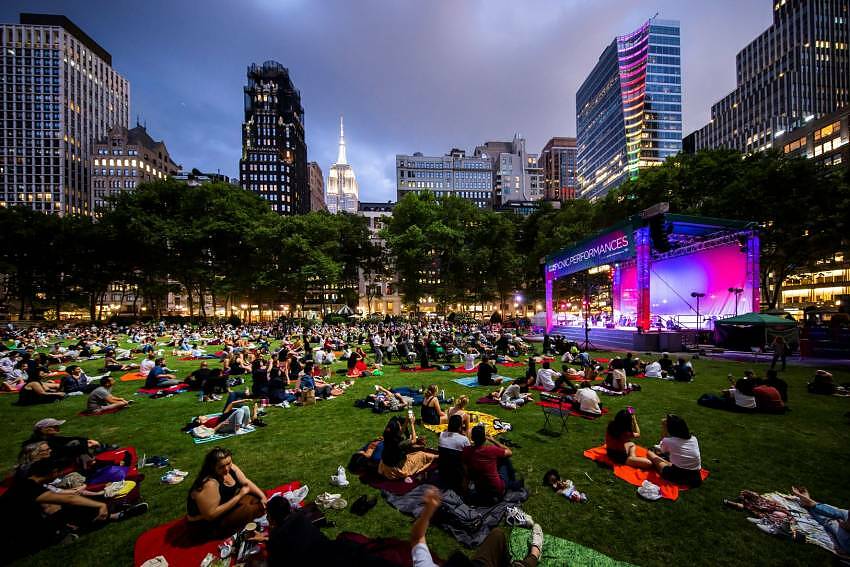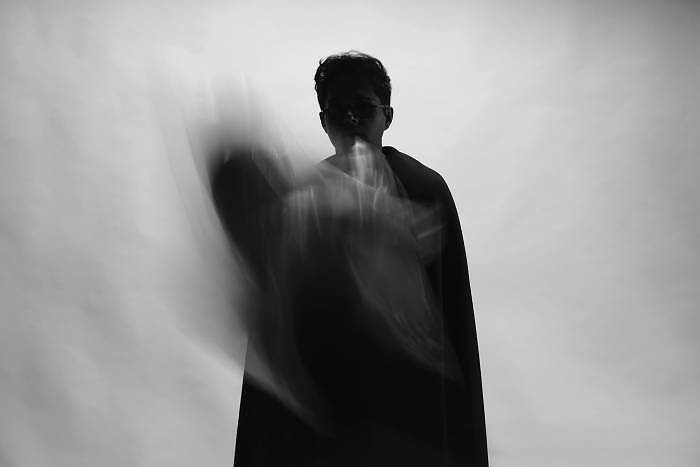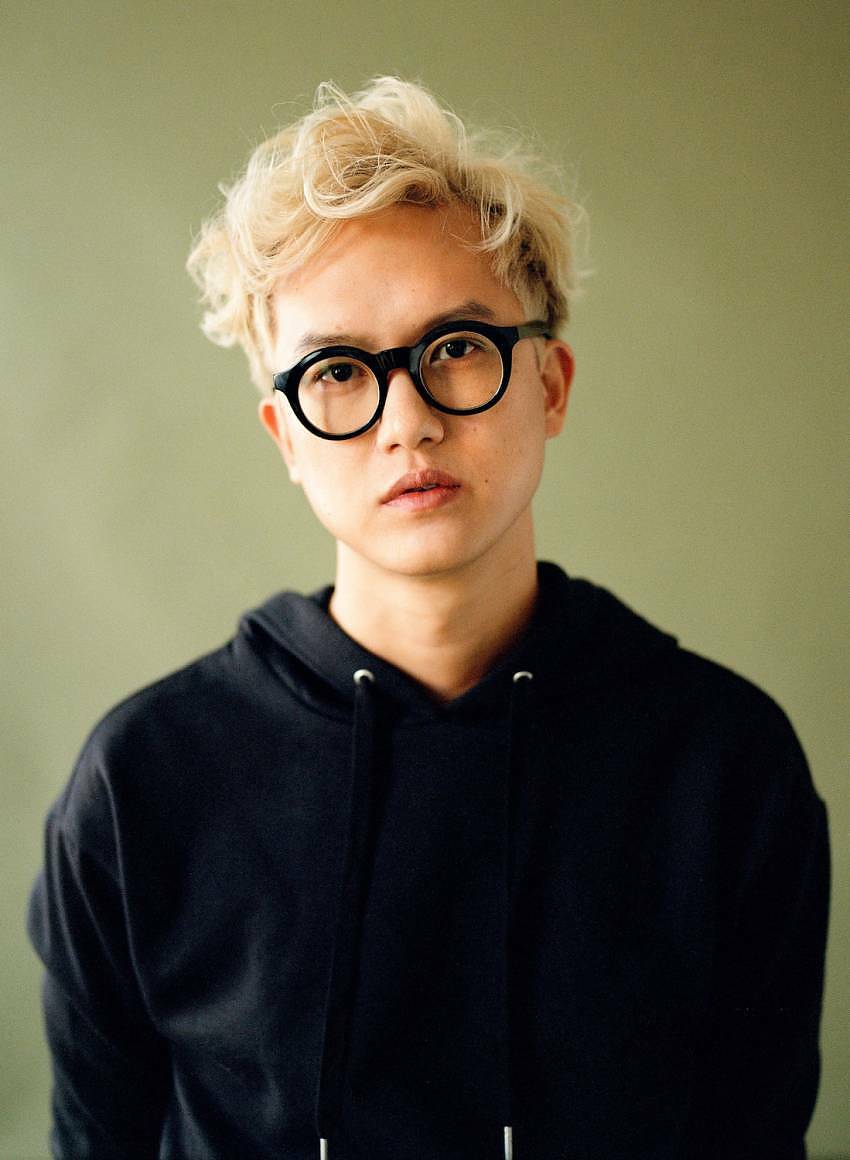 Performance
Picnic Performances: Rafiq Bhatia and Ian Chang
Friday, August 19, 2022
7 – 8:30PM
A4 is excited to partner with Bryant Park on this special Picnic Performance
The New York Times proclaims "Rafiq Bhatia is writing his own musical language," heralding him as "one of the most intriguing figures in music today." A guitarist, composer, producer, and sound artist "who refuses to be pinned to one genre, culture or instrument," Bhatia "treats his guitar, synthesizers, drum machines and electronic effects as architectural elements," the Times writes. "Sound becomes contour; music becomes something to step into rather than merely follow." Bhatia's 2018 album Breaking English finds a visceral common ground between ecstatic avant-jazz, mournful soul, tangled strings and building-shaking electronics, resulting in a "stunningly focused new sound" (Chicago Tribune) that resembles "science fiction on a blockbuster scale" (The Washington Post). 2020's Standards Vol. 1 (EP) renders repertoire from the American songbook "completely deconstructed, infused with brand new textures and electronic effects, dreamlike and beautiful" (BBC). Bhatia has presented his music live in dozens of performances across three continents. He has been commissioned by the Kronos Quartet, Cincinnati Symphony, Walker Art Center, Liquid Music, Newfields, The Jazz Gallery, Toledo Museum of Art, and more. Bhatia has collaborated with Arooj Aftab, Michael Cina, Dave Douglas, Vijay Iyer, Okkyung Lee, Billy Hart, Helado Negro, Cécile McLorin Salvant, Moses Sumney and many others. Since 2014, Bhatia has been a member of the band Son Lux. Together, they have released three albums and numerous EPs, and given over 500 performances worldwide. Most recently, they scored the film Everything Everywhere All At Once for A24, collaborating with David Byrne, André Benjamin, Mitski, Moses Sumney, Randy Newman, and more. Bhatia is a Jerome Foundation Composer/Sound Artist Fellow and adjunct faculty of the New School's Performer-Composer Master of Music program. He lives in Brooklyn, New York.
Deemed "one of music's greatest drummers" by NPR, Ian Chang brings electronic music to the physical realm, exploring the relationship between human and machine and exuding an intuitive physicality, while meshing off-kilter rhythmic ideas with hypnotic textures and exploring the edges of IDM, ambient, free jazz, and much more with futuristic creative abandon. City Slang Records released Chang's debut full-length album 属 Belonging in 2020. In nine concise, largely instrumental pop songs, Chang conjures a personal cosmos: the listener feels as if we might reach out and touch 属 Belonging's jagged and tender aural sculptures. At every level, his music sings with earnest and deceptive simplicity. The album's melodies are intimate, its rhythms rewarding, and yet, just beneath the surface glimmers innovation, as if the neurons firing in each melodic idea have become audible. When Chang describes his creative process, the phrase "third culture" keeps coming up. Born and raised in Hong Kong, Chang was shaped by the city's diversity and vibrancy. He moved to New York in 2007 to pursue music and spent a decade building an impressive roster of progressive pop collaborators such as Moses Sumney, CHVRCHES, Joan As Police Woman, and Matthew Dear, among others, all while performing internationally and recording as a member of Son Lux and Landlady. Together, Son Lux has released three albums and numerous EPs, given over 500 performances worldwide, and most recently scored the film Everything Everywhere All at Once for A24, collaborating with David Byrne, André Benjamin, Mitski, Moses Sumney, Randy Newman, and more. Chang now lives in Dallas, Texas.
Picnic Performances presented by Bank of America showcases live and in-person music, dance, and theater events produced in partnership with a diverse and storied lineup of New York City's performing arts institutions. All performances are free to the public and designed to be enjoyed casually – no tickets required—with ample seating available and free picnic blankets to borrow.