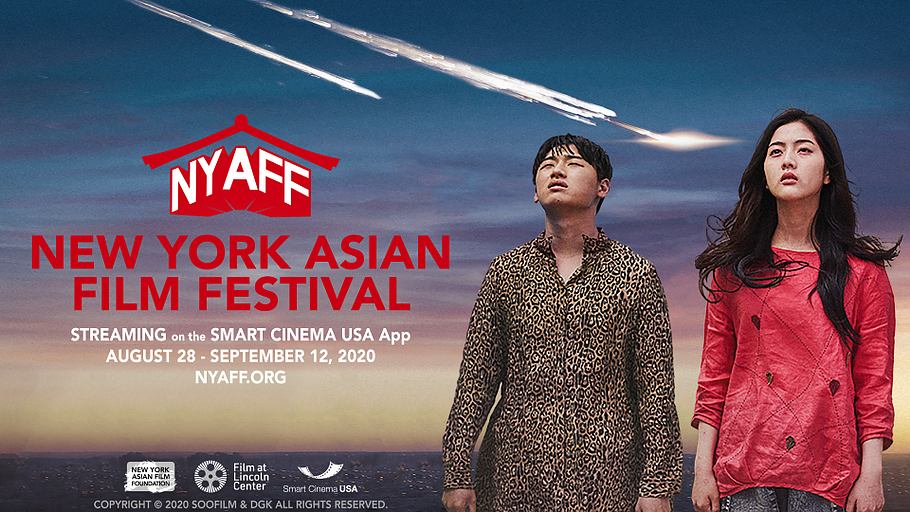 Fair or Festival
New York Asian Film Festival
August 28 – September 12, 2020
12AM
The 19th edition will be a special virtual edition from August 28 to September 12, 2020.
Whether online or offline, the festival continues to highlight women both behind and in front of the camera, and features a specific FOCUS on women filmmakers: WOMEN TRANSFORMING FILM, starting with:
The OPENING FILM - the North American Premiere of The Girl and the Gun (Babae at Baril), directed by Rae Red, led by a superb performance by actress Janine Gutierrez, and produced by Iana Celest Bernardez (in a first-time producing role) and Bianca Balbuena.
The Festival's programming team went the extra mile to spotlight female talent. There is much more to Asian cinema than the male-dominated films shown at Cannes and the Oscars. NYAFF is proud to spotlight an exciting lineup of titles directed and led by women:
Heavy Craving from Taiwan, Lucky Chan-sil and Kim Ji-young, Born 1982 from South Korea, My Prince Edward from Hong Kong, and Victim(s) from Malaysia, among others.
The CENTERPIECE film marks both a departure from genre as well as the festival's embrace of an ever-expanding range of films: They Say Nothing Stays the Same by Odagiri Joe, one of Japan's best-known actors, who makes a remarkable feature debut behind the camera. Odagiri is joined by a no less remarkable cast and crew: cinematographer Christopher Doyle; veteran actor Emoto Akira, who leads a star cast including Nagase Masatoshi, Asano Tadanobu and Aoi Yu, plus a rare appearance by musician Hosono Haruomi; Oscar-winning costume designer Wada Emi; and a fabulous score courtesy of Armenian jazz pianist Tigran Hamasyan.
A generous share of the program is devoted to new filmmakers, including striking directorial debuts and sophomore efforts. Integral to NYAFF's mission is showcasing the Asian cinema vanguard that emerges largely from new talent and fresh voices. This edition reflects today's particularly kinetic innovations, much informed by social media and the hyper information highway. An impressive cross-section of work highlights new ideas in storytelling and tackles social mores and personal demons, including Philippines' John Denver Trending, Korea's Beauty Water and Taiwan's Detention and IWeirDo, just to name a few.
Read the full press release, with the full film lineup, here: https://madmimi.com/s/00b2211
Buy tickets in the provided link.