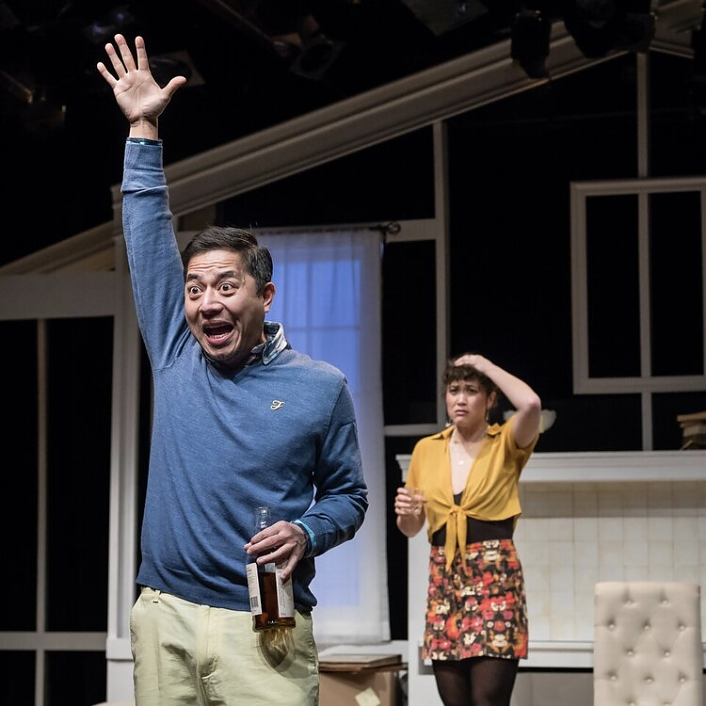 Panel Discussion/Talk
Mu-tini Hour: Lily Tung Crystal + Michelle Krusiec
Friday, May 15, 2020
12AM
DISTANT, YET SOCIAL. THAT'S THE NAME OF THE GAME.
While the doors to the theaters are closed, join us every Friday at 8:00PM EST for online hangouts with fellow theater makers and friends. It's not a full blown production, but it is an hour and a half of lovely conversation, entertainment, connection, and distraction. Each week there is a different guest! Check the Theater Mu Facebook page for details.
Just like theater, this is a live event. Each hangout will be streamed on our Facebook page. To get a better sense of the event, RSVP and let us know you'll be there.
On this week's Mu-tini Hour, Lily Tung Crystal hosts Michelle Krusiec who portrays Anna May Wong in the new Netflix original series, Hollywood. They'll talk about being the show, Asian American representation in the media, upcoming projects, and how they're uplifting themselves while staying at home.