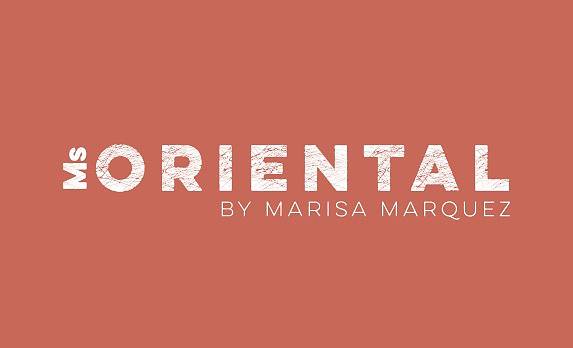 Ms. Oriental
September 14 – September 17, 2016
7 – 9PM
WHO: Barnard College Student Life presents Marisa Marquez's new American play, Ms. Oriental, which is directed by Ilana Becker. This poignant play is made possible with a grant from the Asian Women Giving Circle and is produced by Nancy Kim, Rachel Abrams and Nicole Maxali.
WHAT: To help build awareness around the issue of suicide and to promote prevention, Marisa Marquez uses the stage to share how one woman, who struggles with depression, finds herself amongst some of the most influential women in Asian history. Her attempt to take her own life instead takes her on a magically theatrical journey that forces her to question her own identity. In a space between this life and the next, these heartfelt and humorous characters present Ms. Oriental with a choice: live or die.
WHY: September 2016 is also known as National Suicide Prevention Awareness Month. According to National Vital
Statistics Reports, suicide was the second leading cause of death for Asian Americans aged 15 to 34.
WHEN: Wednesday - Saturday, Sept. 14 - 17 @ 7pm
Saturday matinee, September 17 @ 2pm
Sunday matinee, September 18 @ 12 pm
WHERE: The Glicker-Milstein Theatre, 3009 Broadway, New York, NY 10027
HOW TO PURCHASE TICKETS: Tickets are $25 in advance and may be purchased on the Brown Paper Tickets website at http://MsOrientalThePlay.brownpapertickets.com
PRESS CONTACT: Nicole Maxali, Email: MsOrientalThePlay@gmail.com
ABOUT MARISA MARQUEZ
Marisa Marquez is an actor, writer, and producer. While she began her writing career to create more acting opportunities for herself, she has found it more rewarding to build content for the Asian-American community. Her two FringeNYC premiers were chosen for publication in "The Best of Fringe" collections consecutively - Yellow Brick Wall: Angry White Men Played by Two Happy Asian Girls (2012) and A Fallopian Fairy Tale (2013). Her play GATED received 5 nominations for the Midtown International Theater Festival Awards and Sampaguita earned her the honor of being named one of the 100 Most Influential Filipino Women in the United States. She is also the co-founder of YBW Production. www.MarisaMartinezMarquez.com
ABOUT ILANA BECKER
Ilana Becker has directed and developed new work at NYTW, Ars Nova, Dixon Place, The Lark, The Flea, The O'Neill Theater Center, Columbia University's MFA Playwriting Program, NYU's MFA Dramatic Writing Program, 54 Below, Disney/ASCAP Workshop, Pittsburgh Fringe, FringeNYC, and Samuel French OOB Festival, among others. As Associate and Assistant Director, she has contributed to productions on Broadway, Off Broadway, at BAM, in NYMF, and with Woodshed Collective. Ilana is Artistic Director of Argument Sessions, an ongoing series of immersive events weaving SCOTUS transcripts with collaboratively-developed original material. She is a proud member of The Civilians' R&D Group, LCT Directors Lab, DirectorsLabChicago, Fresh Ground Pepper's PlayGroup, Bastard Playground, and was a Playwrights Horizons Robert Moss Directing Fellow. www.ilanabecker.com
ABOUT BARNARD COLLEGE
Founded in 1889, Barnard was the only college in New York City, and one of the few in the nation, where women could receive the same rigorous and challenging education available to men. Today, as the world-renowned liberal arts college for women at Columbia University, Barnard remains devoted to empowering extraordinary women to become even more exceptional.
Tags
Organized by
a4 - Network Admin
Contact
MsOrientalThePlay@gmail.com