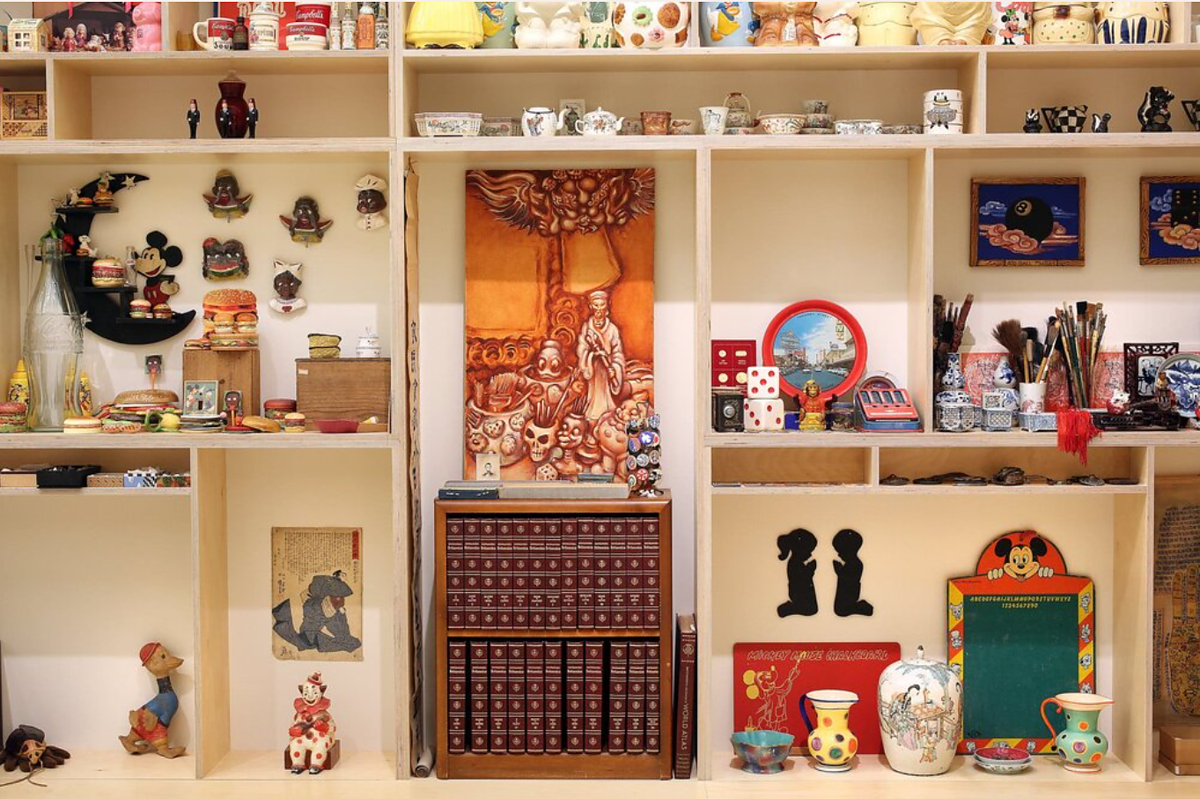 Panel Discussion/Talk
MOMA Pairings: Danh Vo & Martin Wong
Thursday, April 22, 2021
6 – 6:45PM
Pair your favorite drink with a lively and informative 30-minute conversation on two works of art by Danh Vo and Martin Wong. Danh Vo, acting as artist-curator, assembled an installation of Martin Wong's private collection of objects ranging from curios and tchotchkes to antiques and artworks for The Hugo Boss Prize 2012: Danh Vo exhibition at the Solomon R. Guggenheim Museum.
Danh Vo is a Vietnamese-born artist whose practice addresses the construction of personal and collective histories.
Martin Wong was a Chinese American artist who created poetic realist paintings of the Lower East Side and its residents, complicating perceptions of identity.
Two educators, Angela Garcia and Maya Jeffereis, will guide participants in looking closely at these two works of art and dive deep into conversation. Come open to sharing your responses to the works, learning something you perhaps didn't know, and meaningfully connecting with others.
Angela Garcia is an independent art historian and educator with 20 years of experience creating and leading engaging experiences and conversations with art. She has lectured and facilitated conversations at The Museum of Modern Art, Solomon R. Guggenheim Museum, The Metropolitan Museum of Art, El Museo del Barrio, Morris Jumel Mansion among other academic, and cultural institutions.
Maya Jeffereis is a Brooklyn-based artist, educator, and museum consultant with 15 years of experience working in the arts. She believes art offers us the opportunity to deeply know ourselves, to think critically about the world around us, and to meaningfully connect with others. Maya has taught at The Museum of Modern Art, Solomon R. Guggenheim Museum, The Shed, and Hunter College, among other institutions.
Where: Zoom (link provided upon registration)
*Note: Registration closes 30 minutes prior to the start of the program so please register early!