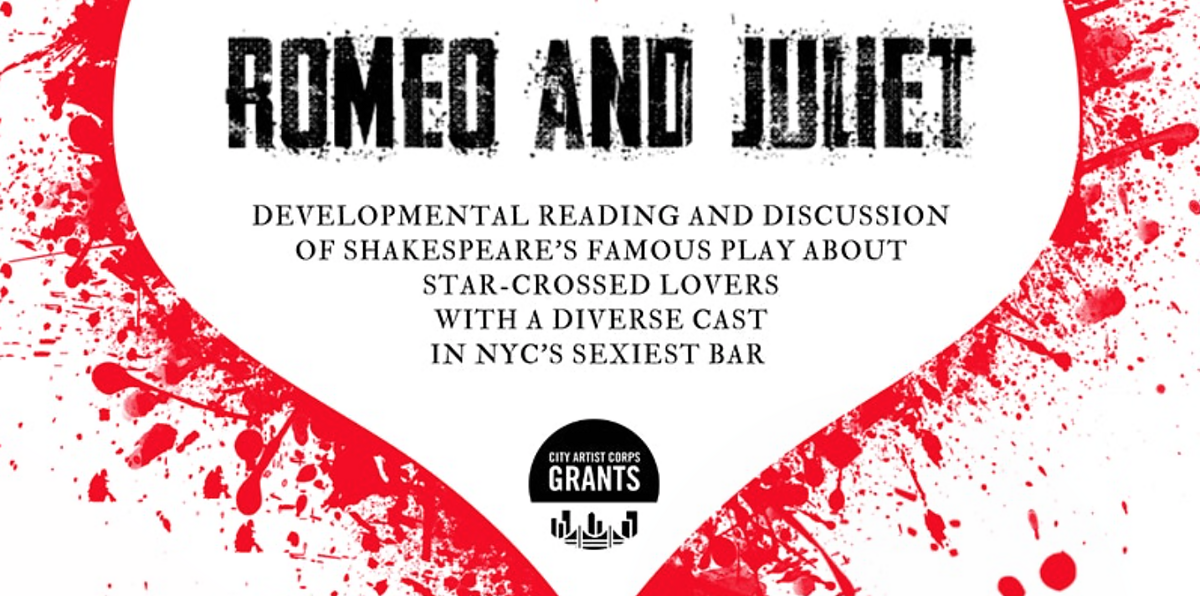 City Artist Corps
Modern Reading/Discussion of Shakespeare's Romeo & Juliet
Friday, October 15, 2021
6 – 8PM
Join Veronica Dang, Leviathan Lab and friends to see an informal developmental reading of Shakespeare's famous play of star-crossed lovers set in contemporary times, with a diverse cast and a focus on mental health. Discussion and happy hour drink specials in the main bar after the reading. Doors open 6pm. Reading begins 6:30pm.
Starring
Veronica Dang, Ariel Estrada, Raul Luna, Angela Liao-Chew, Jon Okabayashi, Susanne Pinedo
Directed by KM Jones
Reading made possible by a grant from New York City Artist Corps, a recovery initiative designed to help NYC artists who were both hard hit by the pandemic and who may have been left out of other local and federal funding opportunities.
***Will need to show proof of COVID vaccination and wear mask during event when not drinking