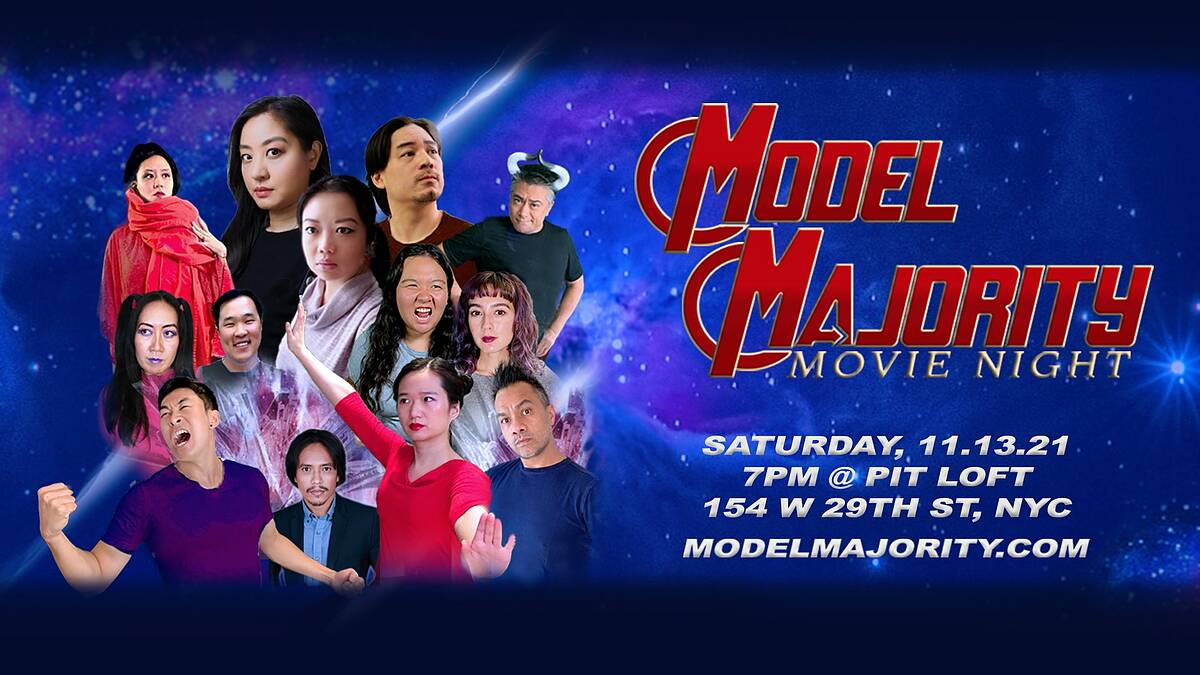 Comedy Show
Model Majority Movie Night (and 3rd Birthday Party)
Saturday, November 13, 2021
7 – 8PM
Celebrate Model Majority's 3rd Birthday and 1st Live Show since the pandemic started for Movie Night (an evening of movie-related sketch comedy). Think Asian Sound of Music or Filipino Pirates of the Caribbean.
Red carpet attire or film-related costumes highly encouraged. Awards may be given out.
The Team
Veronica Dang,Kevin Chew,Carol Lee,Rob Chen,Alex Chester,Erick Esteban,Ariel Estrada,Ellen Ko,Jeremy Rafal,Julie Tran,Monica Villa,Lindsay Burton, and Theo Park
Model Majority is NYC's premier and acclaimed all AAPI sketch comedy team bringing new sketches and laughs to every show while fighting stereotypes. Created by Veronica Dang in 2018 to increase AAPI representation in comedy, their sold-out performances have been on Time Out New York's list of "Best Comedy Shows in NYC" and New York Times "8 Things to Do This Weekend". You may have seen team members on TV/Film: SNL, Comedy Central, Tracy Morgan's The Last OG, Full Frontal with Samantha Bee, I Can See Your Voice, Blue Bloods, Step Up 3, Blacklist, Ray Donovan, New Amsterdam, Law & Order: SVU; in Broadway shows, top comedy clubs and comedy festivals.
www.ModelMajority.com
*Masks and proof of vaccination required.