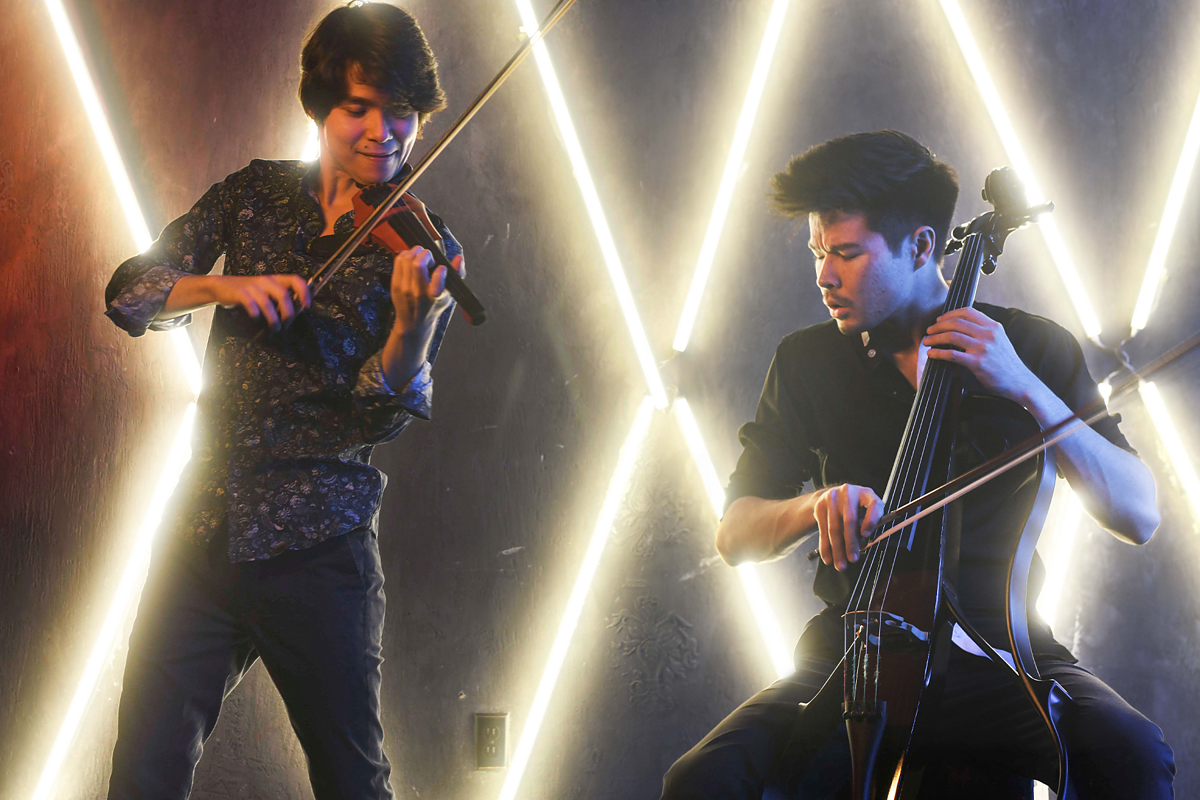 Town Hall
May Town Hall: NYC↔PHL
Tuesday, May 31, 2022
6:30 – 8:15PM
The Asian American Arts Alliance (A4), Asian Arts Initiative, and Philadelphia Asian Performing Artists, invite you to a special edition of our virtual Town Hall series in celebration of AAPI Heritage Month!
May Town Hall: NYC↔PHL will bring together artists of all disciplines, creatives, programmers, and more to foster new collaborations, networking, and idea-sharing across the 95 miles between New York City and Philadelphia. There will be a special performance by ARKAI, an award-winning string duo that is redefining the boundaries of musical genres to mark the occasion.
Learn about the diverse and exciting creative arts projects and opportunities coming out of our Asian American communities during A4's signature Town Hall's rapid-fire line-up of 60-second pitches.
This event is FREE and open to the public. RSVP is required to attend. RSVPs to pitch are now full. RSVP to enjoy the presentations, idea exchange, and the virtual company of fellow artists and organizers! We'll send the Zoom meeting link to all registered attendees.
ARKAI is an award-winning string duo that redefines the boundaries of musical genre — fusing classical virtuosity with the electricity of a rock band, the spontaneity of a jazz combo, and the beauty of a string quartet. Graduates of The Juilliard School, their past engagements have included performances at The MET, Joe's Pub, Rockwood Music Hall, Lincoln Center, Chateau Marmont, Carnegie Hall and TED. ARKAI is currently creating its debut album, Aurora, in collaboration with seven-time Grammy-nominated producer Joel Hamilton. Learn more at arkaimusic.com.
Located in Philadelphia's Chinatown North, Asian Arts Initiative is a multidisciplinary arts center offering exhibitions, performances, artist residencies, youth workshops, and a community gathering space. Here, all of us can view and create art that reflects our lives, and think critically, creatively about the future we want to build for our communities.
Philadelphia Asian Performing Artists (PAPA) is a grassroots, membership-based collective that exists to build community among, and address the lack of economic and artistic opportunities for, people of Pan-Asian descent involved in the performing arts in the Philadelphia region. We do this through member-led programming such as community-building events, professional development programs, performance opportunities, and grassroots organizing.
Organized by
Lisa Gold
Contact
lgold@aaartsalliance.org